Three-year-old's spirit spreading positivity and kindness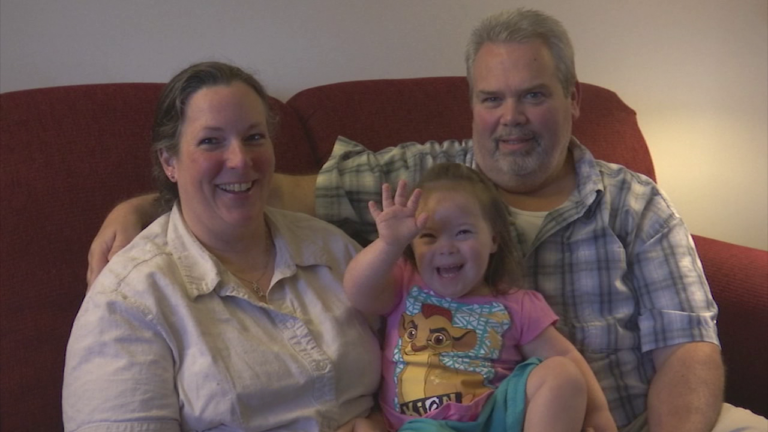 Meet 3-year-old Cheyanne Shrieves. Chy sings, she dances, but more importantly she's spreading positivity everywhere she goes.
"Whether it's a total stranger that she meets for the first time or someone she's known for the past three years of her life once she gets to know you and approaches you she just brings you a lot of joy," says Greg Shrieves, Shy's father.
It's that joy and infectious smile that has brought her many opportunities locally to share her story, with the United Way and others.
Opportunities that inspired her parents to start Chy's very own Facebook page, which has gained quite the following.
"I'm looking at a three-year-old who's touched people around the world. Not too many can say that and it's all because of who she is, not who've we made her, but who she is," says Greg.
It's a platform Chy's parents are using to educate the world about down syndrome.
"She brings so much joy, she brings so much happiness, she brings awareness," Greg continues, "It's not a disability, yeah she may be a little slower at doing things but she can do them and when she does do them the milestones are even greatly more achieved because it's not expected of her."
At just three-years-old Chy has become an inspiration to so many.
"When you think that you've got it rough, when you think this is the end or this is the time I just can't do any better, I can't you know I'm in a hole…look at this little kid she doesn't look at it like that. She never sees a hole, she doesn't see it as 'Oh I can't get any further' she sees it as a challenge and I'm going to overcome it."
And that's why Chy's parents are asking those who have fallen in love with her just like I did to send her cards of encouragement.

"In the future when she's having rough days, things don't seem to be going right we can always bring that box out or she can bring the box out and she can read some words of people that have supported her throughout her life."
So Chy can remember joy she brings to the world.
If you've been inspired by Chy's story and would like to send her a card of encouragement, here's a link to Chy's Facebook page with more information.