Operation We Care hosts 10th annual Fall Packing Party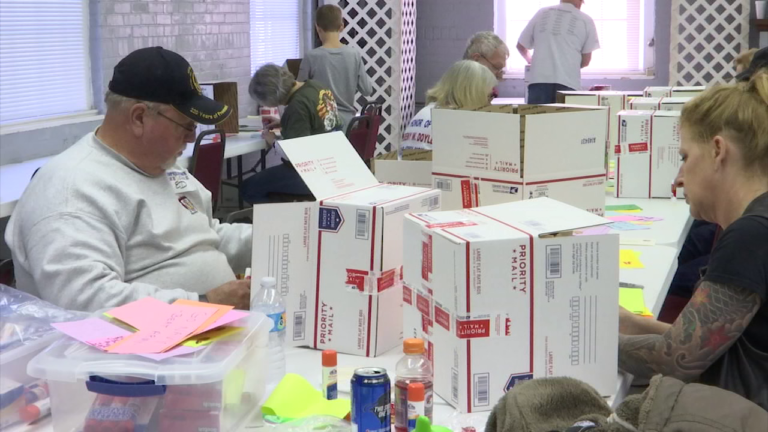 Holidays are right around the corner and local volunteers are keeping troops in mind. Hundreds gathered at the Mardela Springs Fire Department on Sunday for Operation We Care's 10th annual Fall Packing Party.
Maryland State Senator Addie Eckardt said, "This has been ten years in operation, and it grew from I think a couple hundred boxes to 1400, so that's pretty impressive."
Operation We Care is passionate about making sure troops have all the little things they need while they put their lives on the line protecting our country. That's why the organization hosts two packing parties every year.
Don Allen, a volunteer said, "Every year it grows. We ship, right now, about 2000 boxes a year."
They said the production of care packages continues to increase every year.
Allen said, "The thing that amazed me is it's like a well oiled machine and it's evolved it's even gotten more efficient than when we joined it."
Creating a care package is pretty straightforward. You simply grab a box, load it up with various items like tooth paste, sun screen and candy, and then make your way to an empty table.
Once you've collected all your items, you dump them out as I've already done here and then you take them, re-pack them into the box, make sure they all fit and then you make your way to quality control.
Once your box arrives at quality control, they tape it up, and ship it out.
Volunteers said the hope is that the care packages give troops a little taste of home during the holidays.
Jeff Merritt, the Founder of Operation We Care said, "Well obviously the holiday's are pretty lonely especially when you are away from your friends and family so when they get these boxes it's just a little reminder, you know, that we are still thinking about them and wanting them to come home safe."
Operation We Care said they are looking forward to hosting another packing party in May.
If you want to know more about Operation We Care, just visit operationwecare.org