Local pastors speak out on protecting houses of worship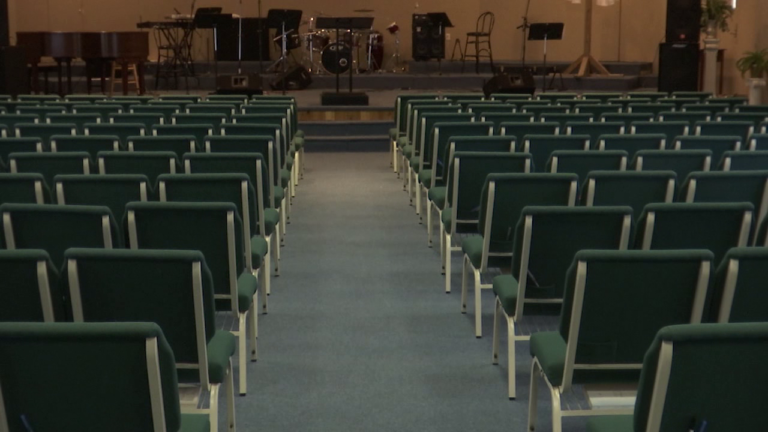 Church is a place where people come to pray and worship. It's a safe space for so many, no matter the religion.
It's place where churchgoers come to reflect.
Fear shouldn't be an emotion, but after yet another deadly church shooting this weekend in Sutherland, Texas it begs the question, what will churches do to keep their congregation safe?
A local pastor in Salisbury, Rev. Mark Thompson says, "We just have to be vigilant, you can't protect against someone who wants to do evil, they will find a way."
Teaching churches how to protect their congregation is a priority for Reid Sterrett, the Executive Director for Eastern Baptist Association.
Sterrett says, "We have been good hearted and kind and gracious in the past because society has allowed us to be, but since violence has increased our vigilance has to equally increase as well."
Sterrett, who started active shooting seminars for churches on Delmarva, says churches are now considered 'soft targets' making them easy for criminals to commit such acts of violence.
"This isn't a question of if this is going to happen in our community, it's a matter of when. So we have to be, we don't have to live paranoid, we don't have to live in fear, we don't have to change our lives but we have to be aware of our surroundings and environments. We have to take proactive actions to prepare in the event that something does occur," says Sterrett.
Both local pastors tell us this is not a time for paranoia, rather a time to continue on with every day life while learning how to prepare in case of an emergency.
"Just be vigilant knowing where the exits are when you go out in public places, talk to your family on where to go in case you're separated, but again it's not a time for panic. Again God didn't give us the spirit of fear but of love, power and a sound mind meaning you are vigilant, you are educated, you know what to do in case of an emergency," explains Rev. Thompson.
And regardless of what you believe in, local religious leaders tell us this is time to not be afraid.
This is a time to remain faithful and know there's still good in the world.
Pastor Reid tells us no matter the size of the church, big or small, everyone can take steps to ensure the safety of their congregation.
Experts say that if someone has the intent to hurt or kill, they can and will try to find a way but there are plenty of things the community can do to limit the damage.
Church leaders agree that it may even be easier than you think. Reid says that learning active shooter basics could make a big difference.
"Making sure that your church has a lock down plan, that the members of your congregation know where your entries and exits are, that you have a security team in place, that you are utilizing locking door systems. Those types of things are just a few of a variety of things churches can do that are often dictated by the resources they have available," explains Sterrett.
In direct response to the Texas shooting, Reid is holding another active shooting seminar on December 2nd.
The seminar will be at Harrington Baptist Church and people of all denominations are welcome.