Local organization reaches milestone building wheelchair ramps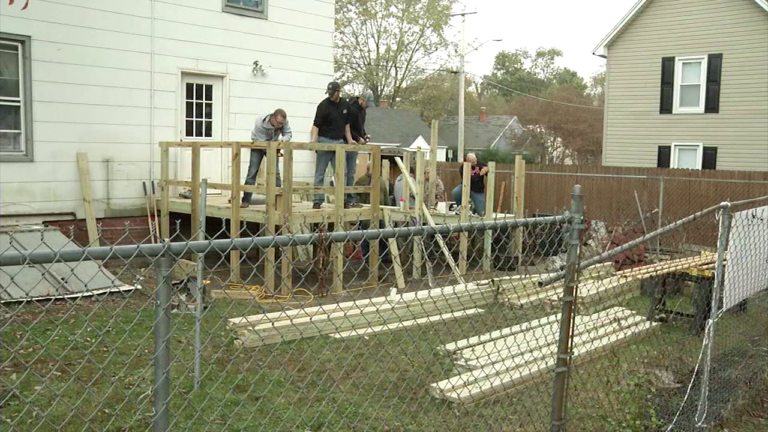 The Richardson family, who lives in Salisbury, needed a wheelchair ramp.
And Wednesday, the community made that happen including members of the Salisbury Police Department. All while reaching a milestone for Chesapeake Housing Mission, the organization behind it.
Wednesday was the Chesapeake Housing Mission's 300th project since 2009 and their 75th project this year.
The group's executive director, Don Taylor, says sponsors help fund the costs for their wheelchair ramps which usually range from $1100 to $1500.
Taylor adds that he would like to get the word out about his organization, both for those who could use a ramp and people who have time to volunteer.
"Spend a day with us and we'll change your life and you'll change somebody else's life. And that's what it's all about, helping one another," Taylor said.
Jim Richardson says he's thankful because this addition will help his wife, who needs a wheelchair, live a normal life.
"We can keep her from falling and just say go down the ramp and go to the car and go to the store and to the movies, whatever we need to do. It normalizes her life, as much as it can be," Richardson said.
To find out how to volunteer, donate or see if you qualify for a ramp: click here.