Local mechanics discuss importance of winterizing your car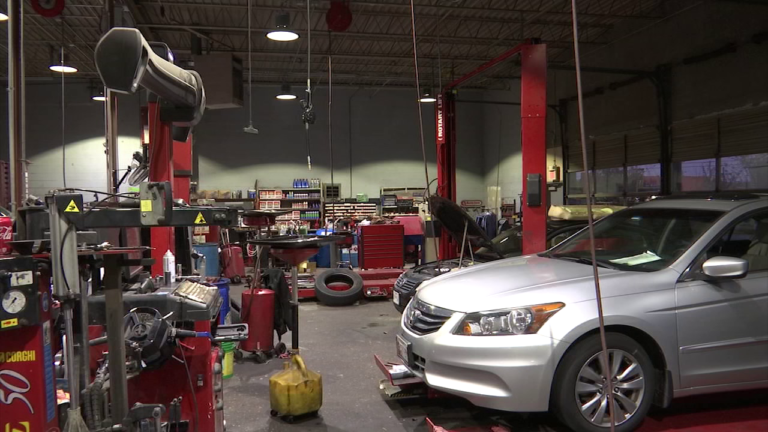 As temperatures continue to drop, local mechanics are urging you to get your car winter ready before it's too late.
John Jones, a Tire Salesman at Delaware Tire Services said, "People most of the time will wait to the last minute to get their car checked out, and that's dangerous."
With dropping temperatures, comes more car problems.
Experts told 47ABC the first thing to go in the winter months is typically a car's battery.
Allen Cress, another worker at Delaware Tire Services said, "Basically, the cold can affect your battery. There's going to be two times a year where a battery is going to fail you, and that's going to be the hottest day of the year and the coldest day of the year. So if you're getting into winter and you haven't had it looked at in a while, it's definitely worth checking it out."
Local mechanics said they've already seen a spike in dead batteries.
Cress said, "I've had three today where it was batteries yeah, checking them because they had no start issues. Tried to get in first thing in the morning, then they had to jump start it and if they had checked it out a couple months ago or even a few weeks ago, they would have been able to avoid the problem."
Another thing to check is your tire pressure, which you can do at most gas stations. Mechanics said if your tire pressure gets too low, it could put you in a dangerous situation.
Cress said, "The tire's with the air pressure, it's going to help it handle much better. The other thing that's going to help is you're not going to be stuck on the side of the road, so you're not going to have all these cars flying by you, 60 miles an hour, waiting for the tow truck or something like that, and that's where most people get hurt."
Local experts said you should also check your antifreeze temperature, because without the right temperature, your car could freeze up.
If you don't feel comfortable checking on your car at home, mechanics say they've got your back.
Jones said, "Make sure you got everything safe and sound and come by, we'll check it out for you, it's all free of charge!"
On top of getting your car checked out, AAA is suggesting that you also prepare an emergency kit.
They say emergency kit items range from warning flares to jumper cables.
AAA suggests having the following in your emergency kit:
Deicer
Shovel
Ice scraper
Warning flare or bright triangle
Flashlight with fresh batteries
First aid kit
Jumper cables
A blanket
Extra gloves
Non-perishable snacks and beverages
Sand or kitty litter (for traction)