Delegates convene at NAACP meeting to improve Eastern Shore community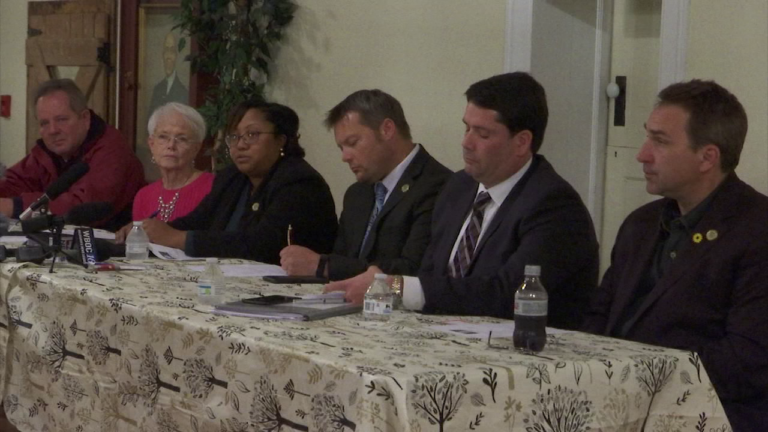 The NAACP Wicomico County branch held its monthly meeting, this time with an open dialogue with delegates from around the Eastern Shore.
They gathered in front of a packed audience at the Chipman Cultural Center to discuss some of the big issues facing the region, with an emphasis on education.
"I'd figure out a way to captivate the minds of our kids, and get them engaged earlier," said Addie Eckardt, district 37 delegate.
"They have to have the tools. If you provide me with the right tools I can build you anything, but if you don't provide me with those tools then I'm not going to do much for you," said Carl Anderton, district 38B delegate.
Officials say tools like internet accessibility can help bridge the disparity that has been growing in local schools.
Delegate Johnny Mautz says the key to disparity is recognition.
"Disparity has been identified, its addressed, but the ways we're addressing it I think are improving and evolving."
Other topics addressed included economic sustainability, criminal justice and voting rights.
Moderator and event coordinator Orville Penn says this was really only ever about one thing.
"It's about accountability… It's now time for them to come in and talk to us and let us know what it is that they have done, what challenges they have encountered, how could we help moving forward. We want to keep the concerns that we've laid out for them in front of them, but also hold them accountable for getting what we've laid out done done."
Overall, the hope is that the convention of delegates can lead to a better understanding of both the problems facing the community, and how representatives have been attempting to address them.
"They've got a role and responsibility to do in Annapolis. We've got a role and responsibility right here in our area in the county to do," said Penn.
And this can lead to more solutions, that can improve the eastern shore as a whole.
"A rising tide raises all boats. If we can help the least of these we're gonna help everybody. So we want to help everybody, but we want to make certain that we focus on addressing the needs of those that are most desperately in need of what's available," says Penn.