Two arrested after alleged theft in Hebron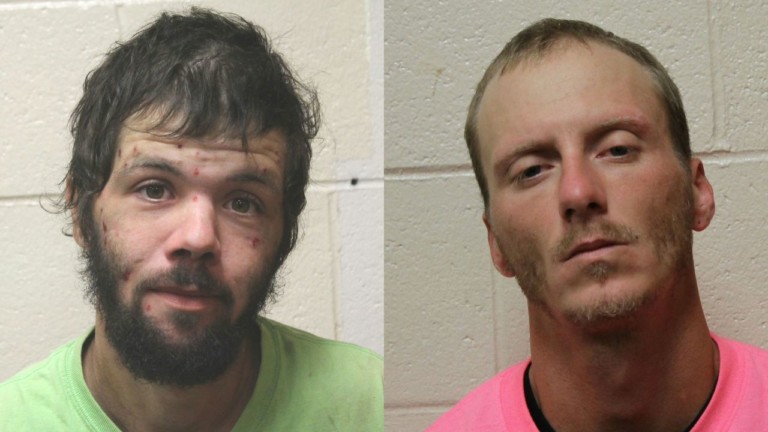 Police say two men were arrested, after one was allegedly involved in the theft of a gun and cash, in Wicomico County. The Mardela Springs man was wanted in connection to a CDS related case.
The Wicomico County Sheriff's Office says on Saturday, around 2:34 PM, a deputy responded to a home, in the 7000 block of Topaz Court, for a reported theft of a loaded handgun and cash, in Hebron. Once on scene, the deputy learned from the victim that a suspect that lived at the home was the focus of the investigation. The suspect reportedly was the only person home when the theft happened. The victim also reportedly told the deputy that 25-year-old Bryan Collier, of Hebron, also disappeared before the victim returned home.
Authorities say the loaded .32 revolver and cash were both in the victim's bedroom, and Collier was prohibited from from having a firearm due to a previous felony conviction. According to law enforcement, Collier was found a short time later in a parking lot, in Salisbury. At that time, Collier was reportedly interviewed about the theft. Collier then apparently said that he could not remember if he had taken the gun and the money or not. After further investigation, police learned that Collier made stops after leaving the home where the theft happened and where he was located, in Salisbury.
Collier was arrested and charged with theft, handgun of person, handgun in vehicle, and possession of a regulated firearm by a prohibited person. He is currently being held at the Wicomico County Detention Center on a $15,000 bond.
Authorities report that a wanted man, 32-year-old Richard Clary Jr., of Mardela Springs, was also located and arrested with Collier. Clary was wanted after deputies say he failed to appear for a CDS related case.