Teaching fire prevention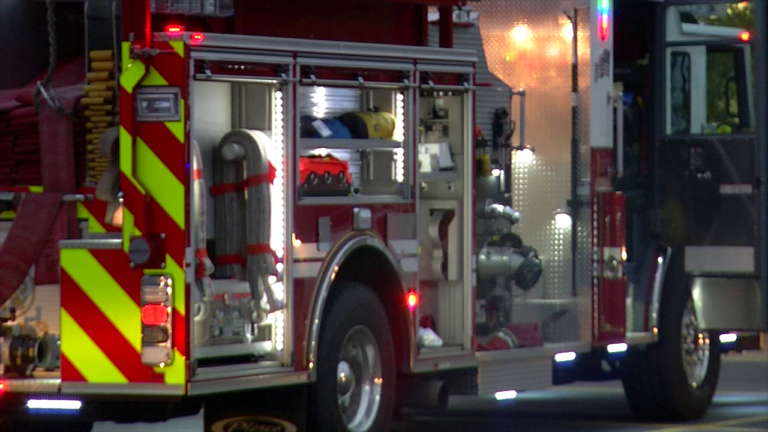 Fire Rescue Company in Cambridge capped off fire prevention week with an educational show in the Walmart parking lot. This is a yearly tradition for the fire company in the City of Cambridge during the opening weeks of October.
During the week, firefighters went to schools and day care centers to preach smoke detectors, teaching stop drop and roll, and trying to create relationships between kids and local firefighters.
A trailer is brought to the parking lot where fires are lit on both sides, one put out by a sprinkler and one put out by firemen.
The display is a way to help teach parents as well as children about fire prevention.
"It helps create he connection between what the kids learned in the school all week long with the stop drop and rolls and the change the smoke detectors and a of those different things that were teaching them, now mom and dad get to see that part of it too or they can show them what they seen," Ricky Travers, PIO for the Fire Rescue Company.
Tthe Fire Company is always looking for volunteers, they are an all-volunteer operation. You can find applications at their location on Washington Street in Cambridge, or go to their page on choose cambridge.com.