Spooktacular tips to stay safe this Halloween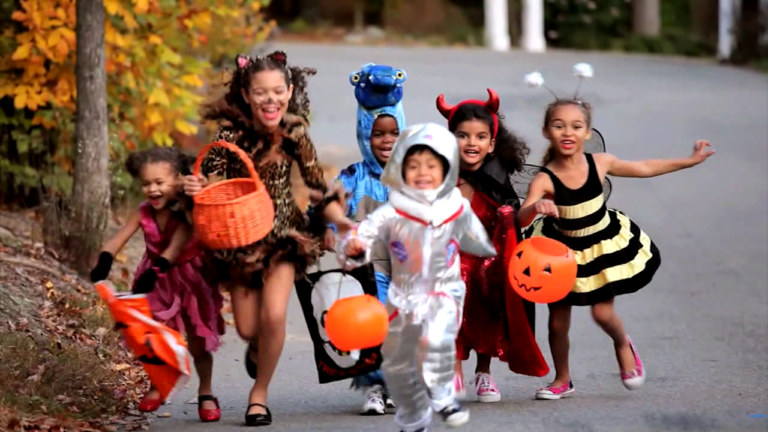 On Tuesday kids will hit the streets dressed as super heroes, monsters, and more and to be sure they're safe police will be out, but they can't keep them safe alone, they also need your help.
Halloween is pretty much here which means the streets will soon be filled with hundreds of kids in all kinds of costumes.
To make sure everyone has a spooktacular time, local law enforcement has some tips to stay safe.
"Number one make sure they wear a good fitting, comfortable costume maybe with some light colors in there maybe something reflective on there," Lt. Tim Robinson of Wicomico County Sheriff's Office.
But not every costume is as easy to get around in, especially when trying to navigate the streets at night dressed in a dinosaur costume.
"As always brightly colored costumes, the glow sticks work great too, if they're going to have a darker costume, costumes that don't obscure their view, so they don't walk out into traffic so they can see," says Lt. Brian Swafford of the Fruitland Police Dept.
Flashlights are also encouraged and for the young kiddos, they should never be alone.
Lt. Robinson suggests to, "Make sure if they're little make sure they're not going out unaccompanied. Children under 12 should always make sure they have an adult with them when they're going out."
And for the handfuls of candy your kids are about to come home with, "Absolutely sort through it, check it out anything that's been opened don't eat it."
Even if trick or treating isn't in your plans, just know streets will be filled with all kinds of costumes crossing the street.
"When they drive through the neighborhoods take that extra time, drive slowly, stay off the phone and keep an eye out for the youngsters trick or treating tomorrow."
And police will be patrolling neighborhoods while kids collect candy. We're told some will even be doubling the number of officers to ensure that everyone has a fun time.
With trick-or-treating comes lots and lots of candy.
For most of us it's the best part of Halloween because it's probably going to be the one time of year you let your kids eat way more candy than you normally would.
No shocker here though, dentists recommend not letting you children eat all their candy in one night.
That's because they say too much sugar can cause cavities if it's all not properly brushed off.
Dr. Calvin Wilson of Kool Smiles says, "Don't let your children go to sleep with all of that candy and sugar on their teeth that night. So make sure they brush and floss before they go to bed after indulging in all that candy."
Now if you don't want your kids eating all their candy you could send some of it to help a good cause.
Kool Smiles in Salisbury is actually asking for people to donate candy this week through November 4th for something called Operation Troop Treats.
If kids turn in 25 pieces of candy they can trade those in for a toy and all the candy collected will then be sent to our troops overseas to give them a little taste of home.