Slave Dwelling Project coming to Dorchester County to highlight enslaved community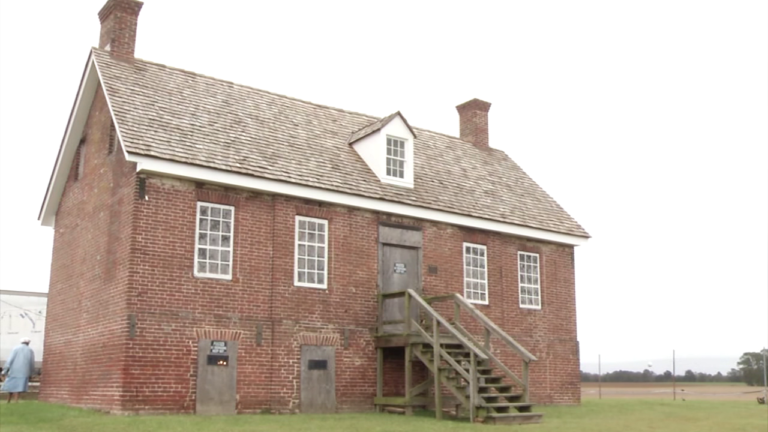 Dorchester County is home to many great exhibits and properties that highlight it's complicated history. And now thanks to a new project, it is home to one more.
It's called the "Slave Dwelling Project" and it showcases the historic structures that once served as dwelling houses for African slaves.
The first event tomorrow will be a candle light remembrance at the Cambridge courthouse reading off every enslaved name in Dorchester County.
On Saturday, they will host a living history event. Reenactors will be playing different roles. There will be music and different food vendors as well.
But before you head to the event, we have an inside look at one of the dwelling houses that you'll see and the importance behind it.
The dwelling home is apart of the Handsell plantation in Vienna had a large enslaved community.
The property is staying preserved through the Nanticoke Historic Preservation Alliance.
According to the 1776 colonial census, Henry Steele, who was the owner of the property of the time owned 91 slaves and 8,000 acres in Dorchester county.
But it took time to get these clues from the past.
The Nanticoke Historic Preservation Alliance uncovering details, finding more information about enslaved people.
The President of the alliance Midge Ingersoll says, "We have been doing that for about 5-6 years now, we have a list of 205 names of enslaved people who were associated with the owners of this property from the 1600/ all the way to the civil war era. Finally we have history, that they feel like because of the research that we're doing that African Americans can go a little further back about ancestry and history and know a little more about their ancestors."
Shirley Jackson lived down the street from this dwelling house, not realizing that she would become apart of the committee that would learn more about it.
Through discoveries, she even learned more about her distant relatives, who were also slaves.
But through this process, she hopes that people can learn from the past to make the future brighter.
"It's my hope that people will realize I know it's bitter still and it will always be for some people but in order to live together we must understand each other's culture in order to make everything work smoothly. They need to come to see how our great grandparents struggled for us to have a better life," Jackson tells 47 ABC.