Salisbury University receives $1 million dollar gift towards job program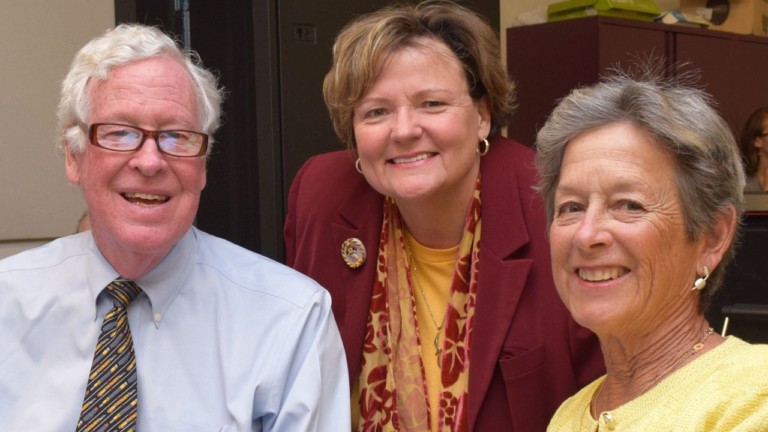 A Salisbury University program that helps in creating jobs throughout the mid-Atlantic will be able to continue for another five years all thanks to a new $1,000,000 donation.
The gift was given by the Philip E. and Carole R. Ratcliffe Foundation.
Back in 2013, The Ratcliffe Shore Hatchery entrepreneurship competition was established in SU's Franklin P. Perdue School of Business with an initial $1,000,000 contribution.
And now with the new agreement the program is expected to last until 2024.
"With the foundation's support, we have been able to expand funding and mentoring opportunities, long provided for students, to entrepreneurs throughout the region." said Dr. Christy Weer, Dean of the Perdue School.
While working with the Ratcliffe Shore Hatchery, SU has distributed $200,000 annually to business startups, with a goal of having them open within six months and potentially employing three or more within a year.
Selected applicants for the funding go through a process called "Gull Cage". Where applicants give elevator pitch sessions to the program's board of directors, similar to Shark Tank.
Winners receive not only money, but mentoring from board members who head some of the region's most successful businesses, including Perdue Farms, Rommel Holdings, South Moon Under, Pohanka Automotive Group, Sherwood of Salisbury and more.
And those who are not selected for funding, can receive mentorship and exposure to those board members and others during a semi-annual public exhibition that is in connection with the competitions.
Since 2013, Salisbury University has awarded $800,000 to nearly 40 business startups in Maryland and Delaware through the program.Winners in the past have been a part of a huge diverse group that includes high school and college students to creators of online boat slip rentals and European stroopwafel cookies.
"We are incredibly excited to continue our support to the Shore Hatchery," said Brian Ellis, Director of the Ratcliffe Foundation.
For more information on the program call 410-546-4325 or visit the Ratcliffe Shore Hatchery website.