Right to work ordinance spurs controversy in Sussex County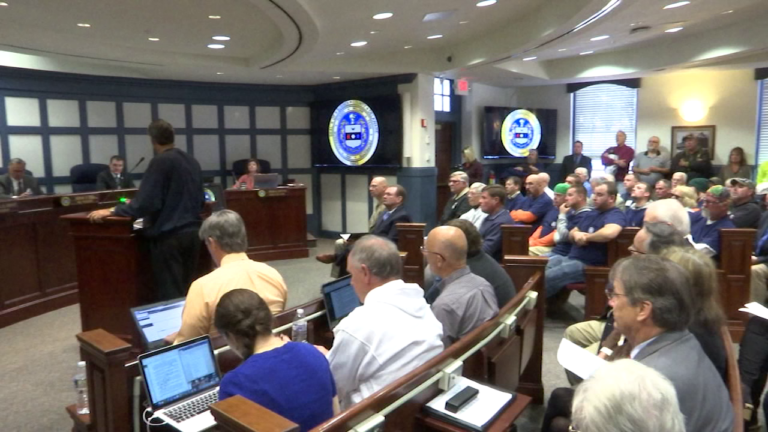 "The right to work is wrong."
"I urge you to vote for this bill."
Quite the conversation in Sussex County Council chambers Tuesday. More than a dozen stepping to the podium to address a topic that's raising questions and applause, the right to work ordinance.
"Many companies won't even look at a state or a municipality if they're not right to work automatically. So to me if we can add new options and explore new avenues that this county has never done before, that's important," explains Councilman Rob Arlett, who introduced the ordinance.
Local workers, many of whom are union members, say right to work is a right to work for less.

"The protection of women and minorities in the workplace and equal pay have all come from the unions they haven't come from management," Bette McGrath continues, "The right to unionize is a human rights issue."
Currently when a workplace unionizes all of its workers become members of that union, despite those who may have voted against unionizing. Every worker pays dues to the union.
"You are asked to pay for the portion which is used for your representation at the table. Unions are the only things that represent workers at the negotiating table," says McGrath.
Proponents of right to work say this proposal would change that giving everyone a right to chose whether to be a union member or not.
"I support unions, this is not a anti-union effort. In fact I want unions to grow when there's new companies coming into this county and new people getting hired there's new opportunities for unions to explore new membership," explains Arlett.
Those against right to work say otherwise.
There will be more discussion and a public hearing is set to happen in the future.
Councilman Arlett hopes to have a vote by the end of this year. The date of that public hearing has not been made.