Ocean Pines senior nabs gold medal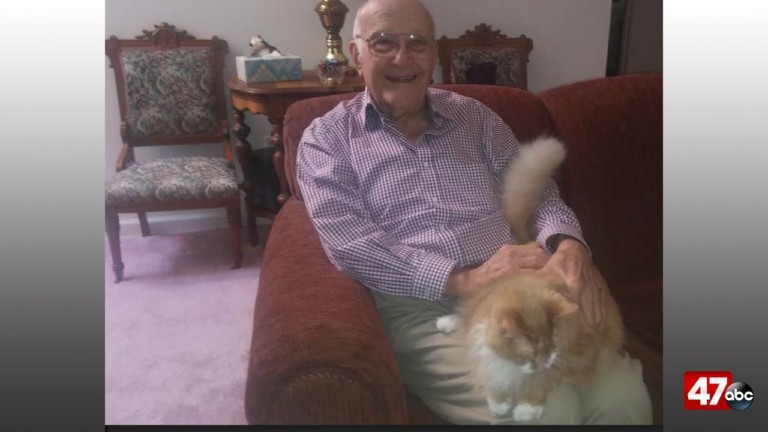 He's the grand-daddy of swimmers, literally.
91 year old Joe Schneider can now add gold medalist to his long list of accomplishments.
But just six months ago, Joe couldn't even swim.
One of his trainers, Edith Vogl says getting him to gold status was a long journey.
"He came to us black and blue and we were told to fix him. We started out very slowly because he does not balance well."
Joe fell and hurt himself pretty badly about two years ago.
That's when his daughter insisted he start going to the Ocean Pines Sports Core Pool for the "Creaky Joints" class.
People there say it was clear from the on-set that he was a contender.
And as soon as the bruises cleared up, he got to work on swimming and his social life.
Vogl says he's quite the charmer.
"As soon as the black and blue disappeared he started introducing himself to every new lady that came in. Hi I'm Joe. I'm 89 and I'm single."
One of the challenges that Joe had was with his balance so instructors here at the pool say they made him do exercises very similar to this to get him back in shape.
Schneider says its still a struggle.
"I still have problems with balance. I wouldn't be able to pass the sober test as stone sober."
Even though Joe has the gold for the 50-yard backstroke, he has his eyes on another prize already.
And his his trainer, Maria Love, says she thinks he can go all the way.
"My expectation and my goal if he's wanting to go there is to get him to where he can medal nationally."
Joe says his goal is to qualify at the tryouts for the National Senior Olympics.
The tryouts are being held in Germantown in September.
Schneider says its vital for seniors to do something.
"Don't stop moving. I've known people much much younger. Well when I was younger. They'd retire early and six months later they'd fall out of their rocking chair for dead because they didn't have anything to do."