Local lawmakers respond to President Trump's opioid declaration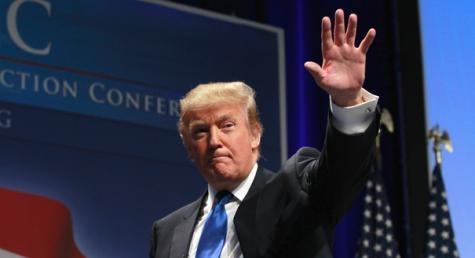 Local lawmakers respond to President Trump's declaration of the opioid epidemic as a health emergency on Thursday afternoon.
On Thursday, President Donald Trump declared the opioid epidemic a "national public health emergency" in his announcement made at the White House. ABC News reports that the President is apparently directing all executive agencies to use every appropriate emergency authority to fight the opioid crisis.
Local lawmakers responded to the President's announcement:
U.S. Senator Tom Carper (D-Del.) said, "Delaware has not been immune to the substance abuse and addiction epidemic that is devastating families and ravaging communities across the country. We've lost hundreds of our loved ones and neighbors to fatal overdoses, and many more are struggling with addiction and substance abuse. It's about time that President Trump follows through on his promise to declare a public health emergency on this worsening crisis."
U.S. Representative Andy Harris (R-Md.) said, "As a physician, I know that opioid addiction does not discriminate based on race, gender, income level, or location. Maryland has been hit particularly hard by the opioid epidemic. In 2016, 89% of all intoxication deaths in Maryland were linked to opioid abuse, and the frequency of opioid-related deaths quadrupled from 2010 to 2016. Education, prevention, and treatment are all critical factors in preventing the further spread of this terrible epidemic.
In Maryland, Governor Hogan is leading a great effort to save lives here at home, and in Washington, the U.S. House of Representatives has passed a spending bill that provides more than $1 billion in funding to combat the nationwide opioid epidemic. More can and must be done – both in Maryland and across the country. I applaud President Trump for declaring the opioid epidemic a Public Health Emergency. His leadership in this crisis will enable an even stronger response and save more precious lives."
U.S. Senator Tim Kaine (D-Va.) says, "We should be doing everything we can to tackle the opioid epidemic that's hurting communities across Virginia. I'm glad the President is drawing attention to this crisis today and taking initial steps to address this public health emergency, but without funding, this won't do nearly enough. I'm disappointed that President Trump isn't pushing for the resources we need to end the opioid epidemic – which is killing nearly 100 people every day — and that Republicans passed a budget that would cut funding to treat opioid addiction. President Trump should start working with Congress to fund this fight."