Community files complaint against local cemetery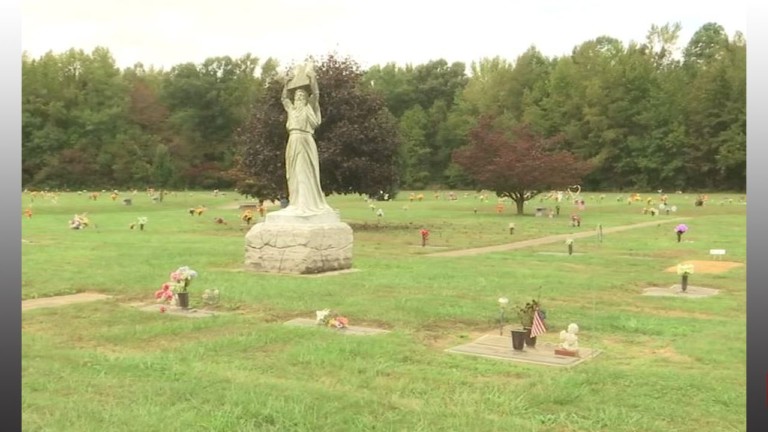 Its supposed to be a place of peace and tranquility where people can go to reflect on the lives of their lost loved ones but some folks in the community say Sharon Hill Memorials Park didn't get that memo.
Several complaints are being filed against the cemetery over allegations that grave sites aren't being maintained and metal urns keep disappearing from headstones.
Connie Marshall- Olsen says she's fed up.
"When I walk up the walk way to my my grandma and cousin and friends grave spaces the sidewalk is all broken up. The brick is just laying everywhere."
At least eight people are officially asking the state to step in and clean house at the cemetery on the out-skirts of Dover.
Marshall-Olsen is one of them, she filed her complaint with the state's department of justice.
"I actually got notice yesterday that they did receive my complaint and im really hoping that the atty generals office will look into it like they said they will."
The statue in the middle of the cemetery is supposed to be white but its almost black from lack of cleaning and maintenance according to Marshall-Olsen.
"The statue that is in the center of where my family's buried. Its supposed to be clean and white but instead its black and has mold all over it."
But not everyone thinks the cemetery is disrespecting their loved ones final resting place
Justin Burris comes once a month and says things look in order as far as he's concerned.
"Its pretty adequate. Every time I come out, they do have the lawn cut and manicured."
In a press release from the operators of Sharon Hills Memorial Park owners say are aware of the concerns and plan to work to satisfy people who want to see a change.
State department of justice officials have released a statement saying they have received the complaints and plan to look into the matter.
Now Back in 2015 several employees at the same cemetery were accused of stealing the metal urns mentioned in the story.
One of the people charged in that conspiracy Ethel Melvin is still employed there.
47 ABC called and spoke with management about this and they say the charges against Ethel were dropped.
As to why she's still employed, they said they had no comment.
The link to a Facebook group created for people who have concerns about the cemetery is listed below:
https://www.facebook.com/groups/168840537011328/