Trampoline safety on forefront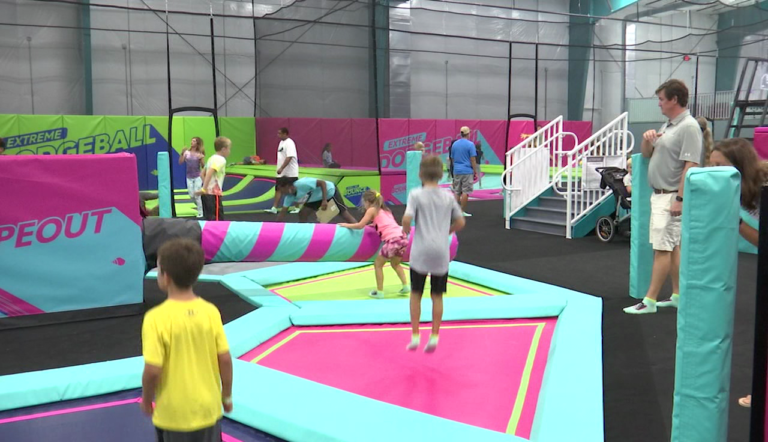 Summer is winding down and families' needs for fun, indoor activities is growing.
In Lewes, the newest attraction is Shell We Bounce– a wall to wall trampoline park and fun zone. A great place for kids to go, blow off some steam and get a workout in. But, with that comes the worry that some parents have, a safety concern, especially for younger bouncers.
But places like Shell We Bounce is easing that worry, as Gretchen Spraul, a mother of a 5-year-old says. "I was a little apprehensive about bringing her here." She added, "I didn't know what the dynamic was going to be, the age difference between the children, but after coming and looking around and observing everything, I have a huge comfort level."
At Shell We Bounce, there's no age limit, it goes by ability They have different trampolines sectioned off for each age, such as the net-enclosed toddler area. Owner Jim Derrick says that what typically causes the most injuries is double bouncing, basically when one person uses their bounce to propel another higher.
"Our staff is trained to see that and to advise the kids, the bigger kids, they're not allowed to be on the same trampoline, or adults, are not allowed to be on the same trampoline as kids," he said.
In 2015 there were over 107,000 trampoline-associated injuries in the U.S., according to the Consumer Product Safety Commission. Even with those numbers, Derrick says they are trying to ensure a safe place to play.
"It's a lot of fun, but you want to make sure what you're doing here, you respect that you're adding energy to your body through the trampoline," he added.
Derrick says that there are guidelines for safety put in place by the American Society for Testing and Materials which all trampoline parks across the country must follow. So far in their lone week of being open, he says there have only been a few bumps and bruises, and they hold weekly safety meetings for continued improvement.