Town of Milton approves zoning ordinance relating to political signs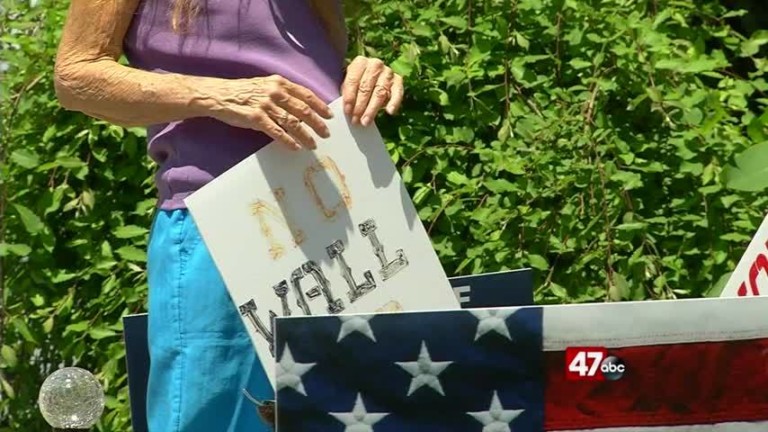 Officials say that political signs in Milton are no longer banned, as of Monday.
The Milton town council approved an ordinance that stopped the ban of political signs; however, there are still some restrictions. People are still banned from having artificially illuminated signs, the size is limited to six square feet per side; however, any property that is advertised for sale in a non-residential district may have one sign up to 16 feet, signs must be freestanding, no more than four signs are allowed per lot, no sign shall be placed closer than 25 feet to an intersection, no signs can be placed in a right of way, no permit is required for temporary signs under this subsection, and no sign shall be close to the sidewalk or public thoroughfare that it interferes with pedestrian or vehicle traffic.
Signs are also not allowed to be obscene, and portable signs or any sign not permanently embedded in the ground or not permanently affixed to a building or sign structure that is permanently embedded int the ground are considered temporary signs.
This comes after the town received a complaint filed by the ACLU of Delaware on behalf of Penny Nickerson relating to signs displayed in her front yard. At the time, the town said that it filed to remove the case to federal court.
The town said that they were committed to follow the State Constitution and the First Amendment where the Supreme Court confirmed that a municipality may view the regulation of signs as necessary, as signs could obstruct views, distract drivers, displace alternative uses for land, and pose other problems.
Officials said that they do not discriminate upon anyone's political views. They also said that they would not comment on an ongoing basis and that they looked forward to a resolution.