Seaford man collecting donations to help and support Puerto Rico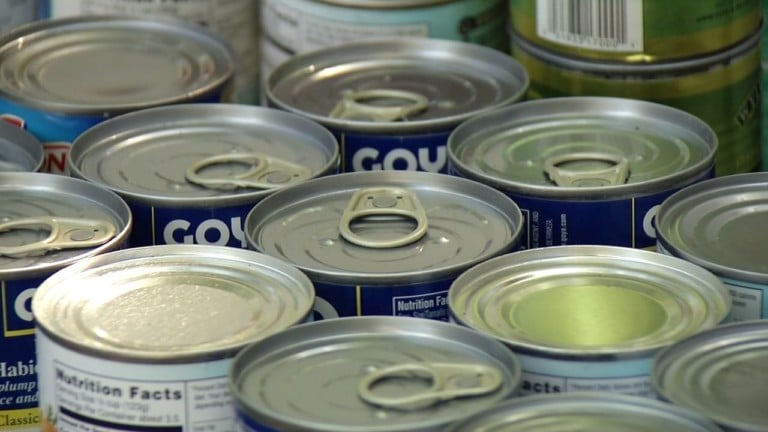 The devastation in Puerto Rico has led to 16 dead, 97 percent of the population without power, and widespread damage Hurricane Maria won't soon be forgotten.
While Houston and the Keys have scored the headlines, even a lot of the support, news of trouble on the island has been difficult to come by.
But that doesn't mean Delmarva isn't stepping up to help at a time when it is sorely needed.
47 ABC met with a Seaford man, Hector Ortiz, who is working hard to help loved ones in their time of need and has more on this story.
Ortiz says, "Nobody is doing anything for this particular hurricane for Hurricane Maria, so I felt it was my turn to step up and do something."
Luckily, his family in Puerto Rico is safe but what's concerning is the status of the island.
"Water has stopped working, plumbing is an issue people are using the bathroom outside I mean there's a humanitarian issue there," Ortiz tells 47 ABC.
He is collecting vital essentials, like food and water.
Ortiz taking matters into his own hands, after he had some trouble finding donation locations for Hurricane Maria.
After speaking to his cousins, they came up with a plan.
"We're going to send small care packages little by little to her house. She has a generator she has light she has food. She's good. But she's going to hold all this stuff. So if she knows someone that needs something, she will be distributing but we're going to go on a plane and put our feet on the ground and go over there and distribute."
Beyond that, Ortiz and his best friend are actually going to fly over to pass out donations by foot.
Ortiz is urging everyone to step up and donate. Something is better than nothing at all.
They will be hosting a fundraiser at Roadie Joe's in Salisbury from 4-9 on October 10th.
It will be a donation spot in order to collect items.
But not everyone has had the same luck in contacting loved ones in Puerto Rico.
The American Red Cross has developed a way for you to find out if friends and family are safe.
Red cross workers are currently on the ground in shelters compiling a list of people marking them safe.
From there, they will put that list on their website. They will be constantly updating that list.
47 ABC spoke to The Red Cross of the Greater Chesapeake Region.
They say family members trying to connect to Puerto Rico may have difficulty because the service infrastructure is greatly affected.
But they hope their efforts can help.
You can call 1-800-RED CROSS or their website, here to look for this listings.
There are currently 500 red cross workers in Puerto Rico and the U.S. Virgin Islands.