Salisbury's walk, knock and talk initiative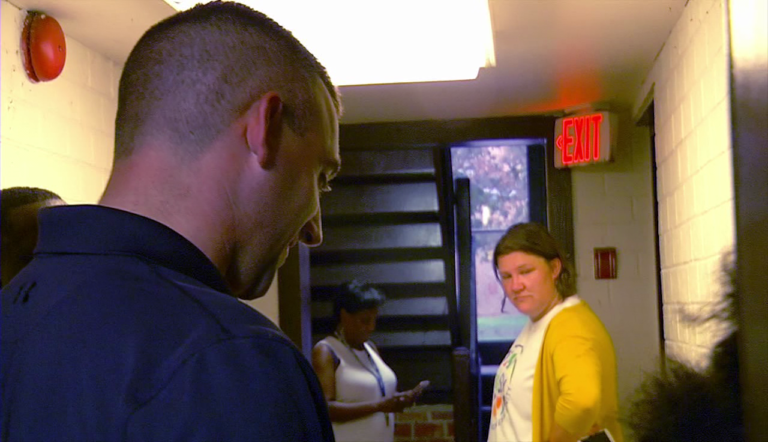 The City of Salisbury is testing out their new walk, knock and talk initiative, with their third event of the year on Tuesday.
The get-together, which started in the spring of 2017, is all about starting a conversation on city leaders they can improve communities by going door to door in every neighborhood in town.
"What we're trying to shift to is a more neighborhood focused dynamic where we are regularly out there in the neighborhood kind of asking questions about what people need, what people are seeing and things that can be improved in the neighborhood," said Mayor Jake Day. "Bringing it right to people's doorstep instead of just saying it's on or website, or you can call the phone number or you can come to city hall. Instead we're going to come to you, come to your neighborhood and provide those services."
This event was bigger and better than before. Every city department was on hand to make each and every resident feel welcome. None more so than the police department who are trying to break down that barrier between them and the public.
"It's almost a government and sunshine type of thing. You strip away all those fears by meeting them where they are and identifying issues right there in front of you while they're unfolding," says Police Chief Barbara Duncan.
As of right now, they don't have a plan of stopping until they get to every part of town. On Tuesday, they covered the Westside, Mitchell and Pemberton areas of town. For October, they're hoping to tackle the Church Street area.
"Every neighborhood in the city has its own character and what we're doing is building information repositories, if you will, on what that neighborhood needs," added Duncan.
And it's a good message and great event that residents say they can get behind.
"This helps better the communities because not only are the law enforcements and the Mayor visiting the town, helping the community, but they're also interacting with them, so that'll earn their trust," said Bria Matthews, a Salisbury resident.
If you would like anymore information on their walks, where they're headed next, or how to get involved, visit their website here.