Newest Delaware State Fair attraction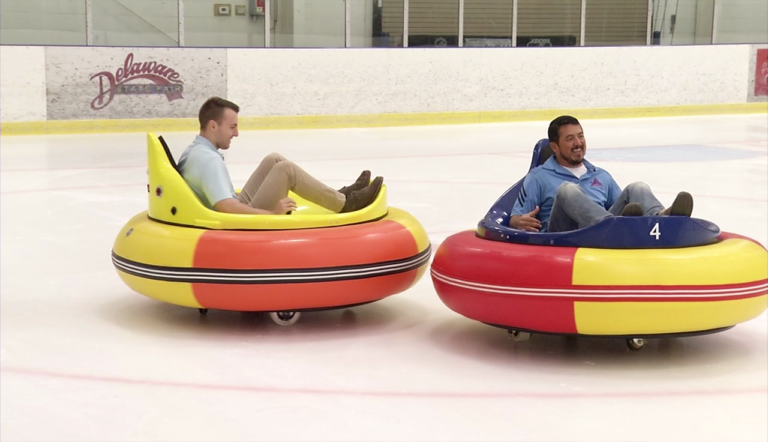 When you think of ice rinks, you think of the normal activities; ice skating, figure skating and hockey. But, the Delaware State Fairgrounds are bumping up expectations.
Bumper cars on ice is the Delaware State Fair's newest claim, hoping to drive some more business into the Centre Ice Rink during the 10 months off.
"Our general manager was out visiting on vacation and he saw an advertisement for bumper cars on ice and thought wow, that's a neat idea," says Danny Aguilar, Assistant GM of the Delaware State Fair. "It's something that nobody's really seen in this area."
The first of its kind on Delmarva and pretty simple to use. It's battery operated and has two joysticks to control direction. It's easy to enter and exit, where you can just slide into the bucket seat, fasten your seatbelt and get on your way. The fairgrounds house 10 of the cars, and built them on site.
So far, the community has had a huge reaction to this, just from a Facebook video. The bumper cars have not been unveiled to the public yet, but their video has gained over 320,000 views and close to 8,000 shares. The staff says they've fielded hundreds of calls over the bumper cars, just from that video.
"It's a lot of moms wanting to book birthday parties, we've had offices wanting to do team building exercises and book them for their entire office party, so we're in the process of evaluating new programs already and we haven't even put these on ice for the general public," says Aguilar.
He also says for the public sessions, they'll attach strobe lights to the cars and turn off the lights to make the experience even more fun.
The cars open up for the public for the first time on Friday. For their hours, check out their website, here.