Milford PD goes pink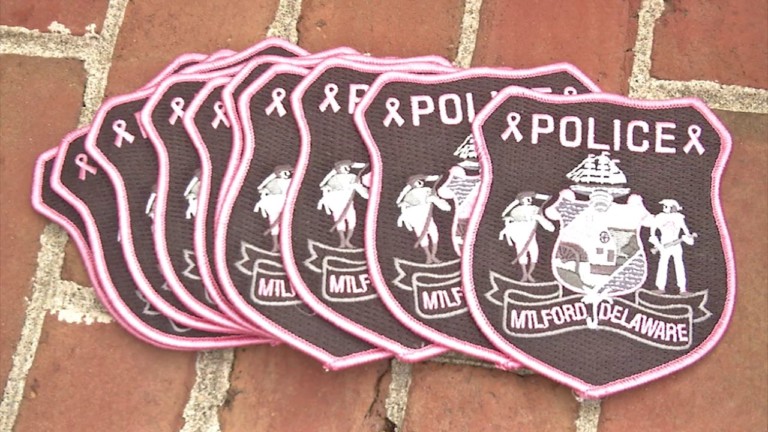 A police department in Delaware will soon be sporting a new look.
The Milford Police Department will be going pink for a good cause.Their officers will be wearing a baseball cap with a pink and black patch during the month of October.
The department started this initiative last year to bring breast cancer awareness, as well as open it up to the community to help them raise money for the Delaware Breast Cancer Coalition.
"They're very supportive of the initiative we are doing, last year we sold out of all of ou hats and almost all of the patches we had. We're on a good rate this year, just this morning alone I was present when they sold three hats to a lady. It's been a big hit in the city," says Cpl. Timothy Maloney.
Last year the department raised 2,400 hundred dollars for the Delaware Breast Cancer Coalition. For those interested in supporting them, you can purchase caps and patches at the Milford Police Department.