Made On Delmarva: Artisan's Aromas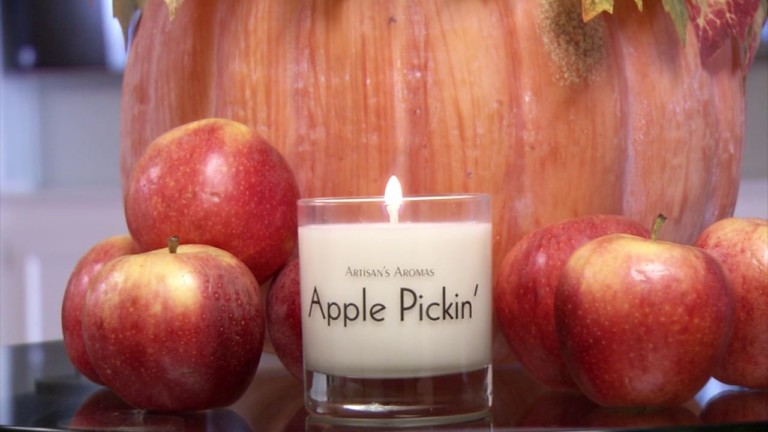 Mixing in classic and unique fragrances, that's what Artisan's Aromas is all about.
The Ocean Pines based business has been putting their own twist to their handmade soy candles and melts.The brains behind this production is Donna Kroll.
"Right now I make about 20 to 29 different scents, so it depends on the season. Right now we are going into the fall, we're rolling out, pumpkin pie. Hot cider," says Donna.
Donna tells us her passion for candles came from her mother.
"Growing up she was always burning candles in every room , so every room had a different scent , and it was warm and cozy," says Donna.
Krolls tells us she's spent about 3 years researching how to make candles.
"Figuring out how much wax to how much fragrance, putting it in a certain, jar, and what wick, because there is so many wicks, and that contributes to how fast it burns," says Kroll.
In the last year Donna has turned her kitchen into a mini production space, using it to test out fragrances, melt waxes, and package and ship candles across the United States.
Donna showed us step by step how it's all done, she first places wax flakes over a double boiler and melts it until it reaches 180 degrees.
While the wax melts, she preps the candle glasses. She uses a heat gun to warm the glass.
"I'm going to constantly move it, so it's evenly heated throughout the jar," says Donna.
Donna tells us the heat helps the wax stick evenly onto the glass. When the glass is ready she sticks the wick inside the center. Once the wick is in place, she mixes the oil fragrance into the melted wax.
When the wax cools down to around 155-160 degrees it's ready to be poured into the glass. We're told the candles takes a day to set and once the wax has completely hardened you trim the wick and it is ready to be enjoyed!
"With each fragrance it sparks a memory, and I love hearing about when people are smelling the candles, they're like it reminds me of a time when my grandma and I did this. That's my favorite part of it," says Donna.