Brandywine SPCA helps with Harvey relief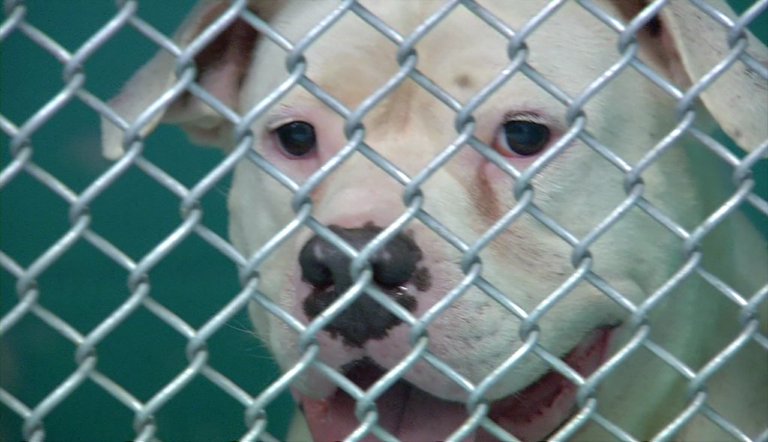 The Brandywine Valley SPCA in Georgetown adding to their list of adoptable pets Wednesday night, shipping in 11 dogs from Southeast Texas that were displaced from hurricane Harvey's destruction.
We brought you the story last weekend of how the BVSPCA brought in dozens from Louisana, but now, from the direct path of the historic storm. It's projected that thousands of dogs and cats have been displaced from shelters and homes, and now some of them are in our own backyard. With so much help already done, the BVSPCA isn't looking to stop, they're looking for room to help more.
"We're running an adoption special where were calling it our adopt one save two, where you're saving a life of an animal in our shelter, but allowing us to take in another animal from the area affected by the storm," says Walt Fenstermacher, Director of the BVSPCA.
So far, he says, they haven't had any issue finding these pets new homes, as, "social media has been great. Folks have been coming out to adopt, so really as more awareness is made around the storm and the dogs that are affected by it, the more space we've been able to have."
With Harvey gone, they've turned their efforts to the future. Hurricane Irma is barreling towards the United States, and they're expecting thousands more animals to be without a place to go. Fenstermacher says that they're ready for whatever comes their way, pet wise.
"As Irma continues to develop and if there are areas that are affected, when we have space and have the ability to, we definitely want to help those pets as well," he said.
He added they will have to wait until after Irma hits to make any final decisions on how they will help the affected area. In total, all of the Brandywine Valley SPCA campuses have taken in over 80 dogs affected by Harvey.
The BVSPCA is also sending 10 employees to Houston to help with a pop-up shelter, where they anticipate over 1,000 animals to visit in the next week. 47ABC was able to catch up with one oft he employees, Emma Fennelly, before she jetted off to Texas.
"Day to day is going to be a little bit crazy just to get going. Basically we're going to help with the animals that will be transported in that basically have nowhere else to go," she told us in a phone interview.
As a vet tech, she will primally be, "focusing on all the dogs and cats that are coming in– making sure that they are up to date on their vaccines, up to date on any medical attention that they might need and directing towards the vet if need be."
She added that they can be there from anywhere from one week to three weeks, and that they will stay in Houston as long as the city needs the help.
If you would like more information on how you can help, visit their website at BVSPCA.org.