Talbot County launches new substance abuse prevention program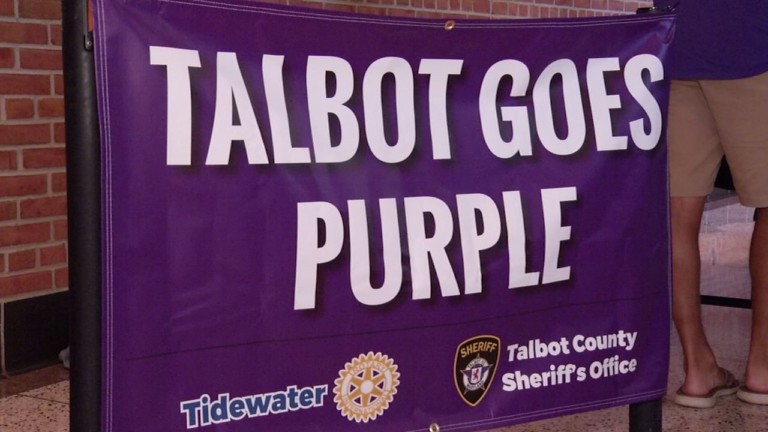 The topic of opioids and overdoses has been a serious issue, not just for Delmarva but also nationwide.
In order to make a change and create awareness, Talbot County has taken matters into their own hands to tackle this problem head on.
They created an initiative that started brewing last year and now their efforts are finally coming through.
Purple banners, purple lights, and even purple towels are all popping up representing their new initiative called Talbot Goes Purple, which is a substance abuse prevention program.
Overdoses are now the leading cause of accidental death and Talbot County's Sheriff Joe Gamble says that's the main motive for this month long campaign.
The Tidewater Rotary teamed up with the Sheriff's Department and they are targeting high school students.
Teachers are being recruited to head purple clubs.
Student ambassadors stepped up to lead these clubs hoping to create a change.
They are using purple shirts and stickers to act as daily reminders. They will be set up at multiple events such as football games. They'll have their educational tables out in front of the games, educating parents as they come in to watch their kids.
Sheriff Gamble says, "It's going to be fun we want to have fun doing it and get kids involved and let them know we can have fun without substances, without abusing substances."
We're told this initiative kicks off the first day of September and runs until the end of the month.
Each day, they will be providing a new message to the community based on this topic.