Pint and Pose benefits breast cancer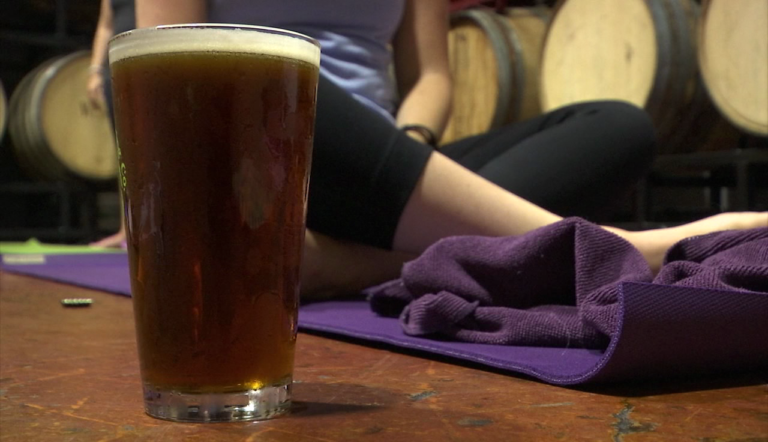 Women Supporting Women, a grassroots local support group for breast cancer patients and survivors, put on a unique, first-time event to raise money Wednesday night.
Pint and Pose, an international fad where people will drink beer and do yoga. Tonight, that happening at Evolution Craft Brewing Co. in Salisbury to raise money for Women Supporting Women, a 24-year old local breast cancer support group that provides services and goods to survivors and those going through treatment; for no charge.
They use events like this to help get the money to pay for the help they give, says event organizer Kerrie Bunting.
All to help those going through treatments or survivors, such as Donna Matteson, an attendee on Wednesday.
"It's very special to me and the organization has been just fantastic, they've been so welcoming to me," says Matteson an almost five month survivor. "They just make me feel right at home and I've really enjoyed the organization and I wanted to help them by offering my support."
For an hour-long session taught by Eva Whipple, owner of Soul Yoga Studio in Salisbury, included two pints of Evo beer. The packed house just trying to help those on the Eastern Shore get on the road to recovery.
"The community has been wonderful. These days its hard to fundraise, its hard to get people to come out because there's so many competing issues, everybody has great causes," says Bunting. "But this community really embraced Women Supporting Women and has been generous."
Women Supporting Women says that they'll be putting on more and more events as they approach October, which is Breast Cancer Awareness Month. If you would like to help out, you can visit their website at womensupportingwomen.org