How we ended up with no Punkin Chunkin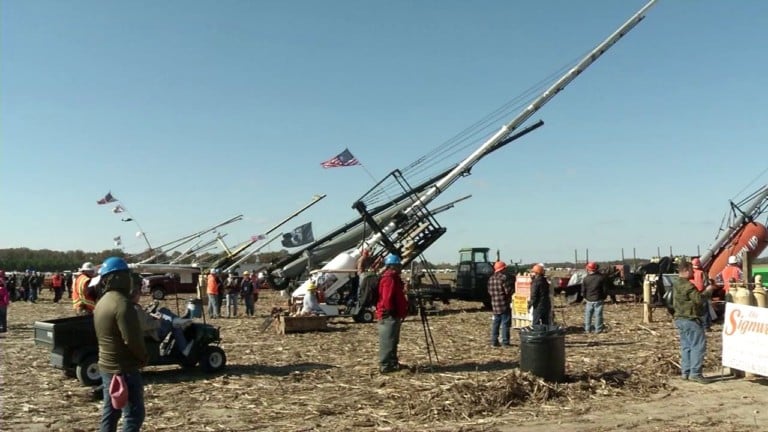 The World Punkin Chunkin Championship has called it quits for 2017 roughly two months away from when the event was supposed to happen.
According to their Facebook Page a lawsuit naming them, others and Wheatley Farms has caused the landowners to back out leaving the event with no place to go.
"It's a crying shame. That's a lot of tourism and a lot of good family fun coming out Sussex County," said RJ Garner.
Members of the community have been upset with the news saying the event's absence leaves the county without a major draw, but the people behind the lawsuit say this outcome wasn't their goal.
Last year Punkin Chunkin ended with this freak accident, an air cannon exploded sending shrapnel flying through the air. One of the pieces hitting Science Channel producer Suzanne Dakessian leaving her possibly blind in one eye and with motor skill damage.
"We waited almost a year to bring this, nobody has contacted her, not one defendant on that list has contacted her to say could we help with this, could we help with your medical bills could we do anything, not one of them," said Chris Seeger, Dakessian's attorney.
Seeger said Punkin Chunkin organizers left his client no other option. Punkin Chunkin officials had not returned 47 ABC's request for comment by Wednesday evening.
Regardless of the outcome of the lawsuit though one thing is for certain, Punkin Chunkin leaving means dollars will be going with it as well.The event serves as a major fundraiser for non-profits in the area and also funds scholarships for youth.
County officials say the influx of people caused hotels to see a 15 percent increase in occupancy.
"We had cars traveling from I guess it was 38 plus states in the country in the addition of some international traffic so that's a lot of pull. when you lose something like that it is tremendous loss," said Scott Thomas, executive director for Southern Delaware Tourism.
Back in 2013 a volunteer sued after suffering spinal injuries at the 2011 event in an ATV crash. That lawsuit was later settled out of court. However the lawsuit caused a series of struggles with the event.
Concerns from potential hosts, controversy over insurance agreements and a focus on safety. After a hiatus the event returned last year.