Delaware AG not seeking re-election in 2018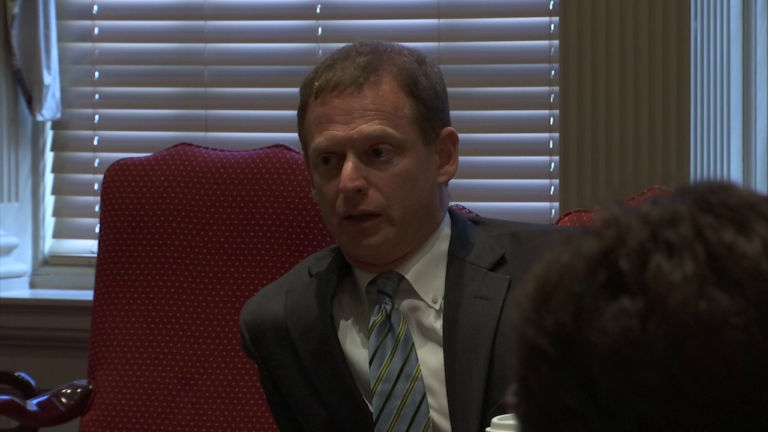 Delaware Attorney General Matt Denn announced on social media on Monday that he will not be seeking re-election in 2018.
Denn said that he has decided not to run as Attorney General in 2018. He said that after 14 years in statewide elected office, he is ready for a change and that he believed that it would be responsible to let people know his plans now even though his term does not end for another year.
Denn says that he would like to spend more time on work that is going to change the lives of kids growing up in the state.
Denn says, "Politics these days are grueling, with endless fundraising and traveling and constant attacks, which can be tough on a candidate but are even tougher on his family. If I ran again next year it would be my fifth statewide campaign. My boys, now 12, arrived five days before I was sworn in as Insurance Commissioner.
I have been immersed in electoral politics since the day they were born. If you do the math, that means my wife soldiered through her first statewide campaign with me while she was pregnant with twins.
Given the time required and the tone involved in politics these days, my boys deserve a change, my wife deserves a change, and I would like a change as well."
Denn also says, "I am extremely proud of my colleagues at the Department of Justice, and not being able to come to work with them every day will be the worst part of leaving at the end of 2018. I said when I was sworn in as Attorney General that I wanted the Delaware DOJ to be the best office of its kind in the country, and I believe that today it is.
I am proud of the way we have carried out our core duties of protecting and serving Delawareans, and also helped lead the state in important areas such as battling the opioid epidemic, criminal justice reform, advocating for community policing, and lifting up disadvantaged communities. I intend to keep working hard on those issues right up through my last day in office, and beyond."