Chuck's Bucket for Alzheimers Awareness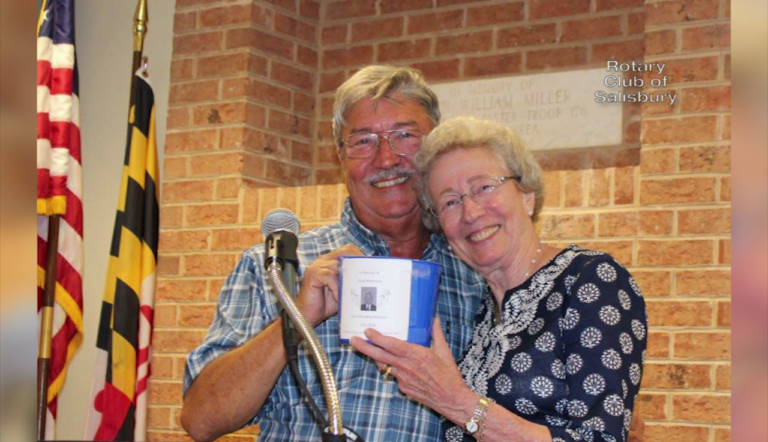 The Rotary Club of Salisbury joining the Coins for Alzheimer's Research Trust imitative around the country, but with a local tie.
The club announced they would honor the memory of Chuck Whittmore, a rotary member who passed away from Alzheimer's disease a few years ago, with Chuck's Buckets.
Each Rotary meeting, members will throw their extra change into Chuck's Bucket– where 100% of the funds go directly to Alzheimer's research.
To date, the national fund has awarded more than 6-million-dollars in 34 grants to U.S. research institutions, and the Salisbury chapter says it was worth to get involved for Chuck's memory.
"Chuck was with our club for a number of years, succumbed to Alzheimers disease. Chuck was just one of those great Rotarians who would do anything for anyone, was super in the club, loved by everybody in the club and was passionate about giving back to his community," says Roger Follebout, PR Chair for the Rotary.
The club says that if every member donated one quarter every meeting, they would raise over $20,000 dollars annually.
Chuck's Bucket was unveiled at the August 17th meeting with Chuck's widow, Jane, in attendance.