Bright Side: Salisbury's PFlag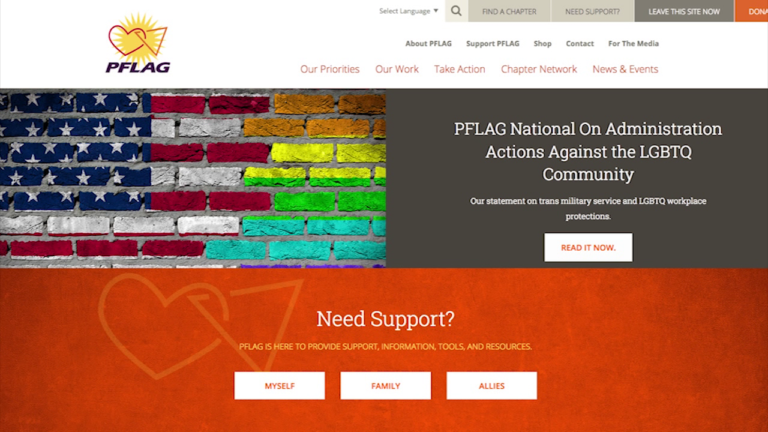 An organization helping those in the LGBTQ community, called PFLAG is thriving in Salisbury.
"A lot of people are excited to learn that the community has a PFLAG chapter and exclaim, 'Oh I'm so glad that you're here," Michele Schlehofer, President of Salisbury's PFLAG chapter, said.
So what is PFLAG?
"We currently educate advocate and support for LGBTQ people and their loved ones and their family members."
PFLAG, a national organization, was started in 1972 by a mother who wanted to express support for her gay son.
They now have 400 chapters in all 50 states.
Michele along with Reverend John Wright, as well as others, wanted a chapter here.
Both members of the LGBTQ coalition said it was needed.
"It became really apparent through our involvement with the coalition that there was a need for a PFLAG chapter, to provide more of an informal source of support and outreach for members of the LGBTQ society. So that really was the basis for forming our PFLAG chapter."
In May of 2015, her efforts came to fruition. That fall they gained official recognition.
"Really we're just here to provide support for whatever stage people are in, in terms of acceptance or understanding or knowledge. And sometimes people want to have an ongoing support. Sometimes people just have on particular question and they want to come and see what we're all about. So any level of involvement is welcome."
Salisbury's PFLAG meets the second Monday of every month, from 6:30 to 8 PM at the Delmarvalous Occasions in downtown Salisbury.
47 ABC is told everyone is welcome to attend.
And for more information you can visit their Facebook page: click here.