Summer camps prep in order to protect campers during hot temperatures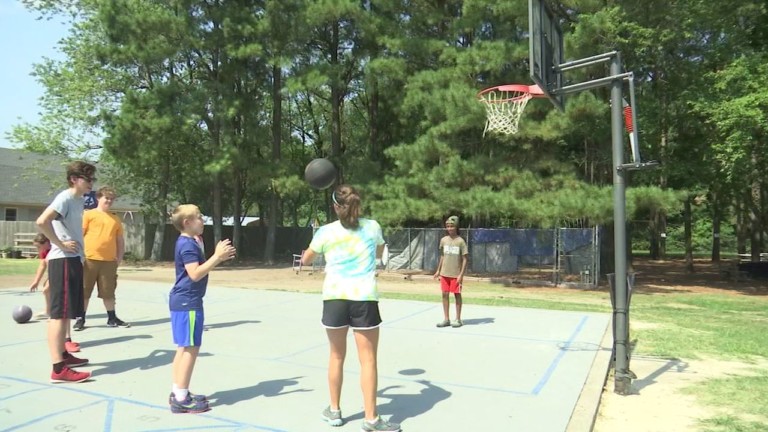 Summer camps, just like Salisbury's Camp Odyssey, are usually known for campers playing outside.
But with the sun scorching down, rising temperatures bring a need for change.
Most activities being brought inside.
This falls in line with recommendations from the Wicomico County Health Department.
We are told if you are going to be outside, the best thing to do it is in the morning or later in the evening when it's not in the mid-day heat.
Children shouldn't be out any longer than 15-20 minutes.
Camp Odyssey says they provide spaces outside that have shade that are designed to beat the heat
Beyond that, a major tool, is to prep campers ahead of time by telling them to bring waters. Staying hydrated is the number one rule during a heat wave.
Children should be getting a minimum of half their body weight in ounces of water
Camp Odyssey says all of the staff is fully prepared to watch for warning signs such as flesh skin, tiredness, and change in behavior, in order to make sure they have fun in the sun.
Outside of summer camp, the Wicomico County Health Department had another warning for our viewers tonight.
They want to remind everyone never to leave a child or pet in a locked car by themselves. They say on average, we lose up to 39 children a year to death inside of a vehicle.