Ravens provide $100,000 in Play 60 grants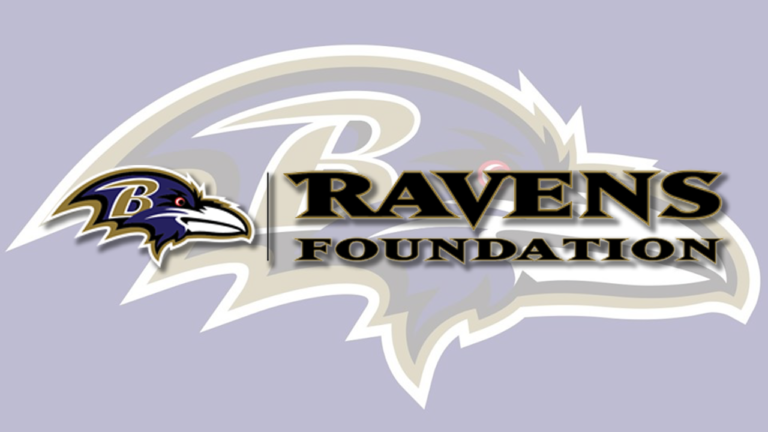 The Ravens Foundation, Inc. recently awarded $100,000 in grants to 27 nonprofit organizations in the Baltimore area. The Ravens' PLAY 60 Grant continues to provide financial support of up to $5,000 for both initiating and expanding programs or endeavors that promote physical fitness and/or nutrition education among youth. Over the past 11 years, the Ravens Foundation, Inc. has provided over $1.1 million in funding to support these deserving programs.
The 2017 PLAY 60 Grant helped fund a variety of projects, such as interscholastic athletic programs for students with disabilities, running clubs, boxing training and after-school mentorship programs, all of which work to increase physical activity and nutrition awareness among local youth. A few examples of projects that received grants for 2017 include:
The Horizon Day Camp's free summer camp which provides recreational activities for children in the Baltimore area who are undergoing cancer treatment, as well as support for their siblings; Boys and Girls Clubs of Harford and Cecil County's "Triple Play" programs, which teach club members to approach healthy living by improving the mind, body and soul; continued support for the UMAR Boxing program, which serves the Druid Heights neighborhood and has aligned progress in the classroom with that in the boxing ring through their motto: "No hooks before books!"; funds to support the after-school and summer programming at Baltimore Community Rowing – an organization that achieves 100 percent college acceptance rates from its attendees.
The Ravens Foundation, Inc. is committed to improving, encouraging and enabling the healthy development of youth in Baltimore and throughout the state of Maryland. Annually, the Ravens Foundation, Inc. provides more than $500,000 in grant funding to local nonprofits. In addition to the PLAY 60 Grant program, other foundation projects include the Ravens Scholarship Program, the Ravens Youth Football Equipment and Apparel Grant Program, the school transformation project with Heart of America at Mary Ann Winterling Elementary School (2017), the completion of a library renovation at Charles Carroll Barrister Elementary School #34 (2015), the build partnership with Habitat for Humanity of the Chesapeake in the Pigtown neighborhood (2014), stadium renovations at Baltimore Polytechnic Institute (2006) and Mergenthaler Vocational Technical High School (2008) and KaBoom! playground builds at Collington Square School (2007), the Good Samaritan Hospital Child Development Center (2009) and German Park (2011).
2017 Ravens PLAY 60 Grant Recipients:
10:12 Sports
Annapolis Recreation and Parks
Baltimore Area Special Hockey
Baltimore City Recreation and Parks
Baltimore Community Rowing
Baltimore County Public Schools-Allied Sports Program
Baltimore SquashWise, Inc.
Boys and Girls Club of Cecil County
Boys and Girls Club of Harford County
Charm City Youth Lacrosse
Friends of Patterson Park
Girls on the Run of Central Maryland
Girls on the Run of the Greater Chesapeake, Inc.
Horizon Day Camp
iCARRe Foundation
Kids Enjoy Exercise Now (KEEN)
KIPP Baltmore Inc.
Lutherville Timonium Rec Council – Soccer
Maryland Agricultural Resource Council
Maryland Community Health Initiatives
Mount Lebanon
Mt. Washington Pediatric Hospital (MWPH)
Springboard To Opportunities
St. Francis Neighborhood Center
Team Captain Kids Foundation
Umar Boxing Program, Inc.
University of MD St. Joseph's Medical Center
For more information on the Ravens Foundation, Inc. or the Ravens' PLAY 60 Grant project, visit www.baltimoreravens.com/community.