Officials release tips for motorists ahead of heavy rain in Delaware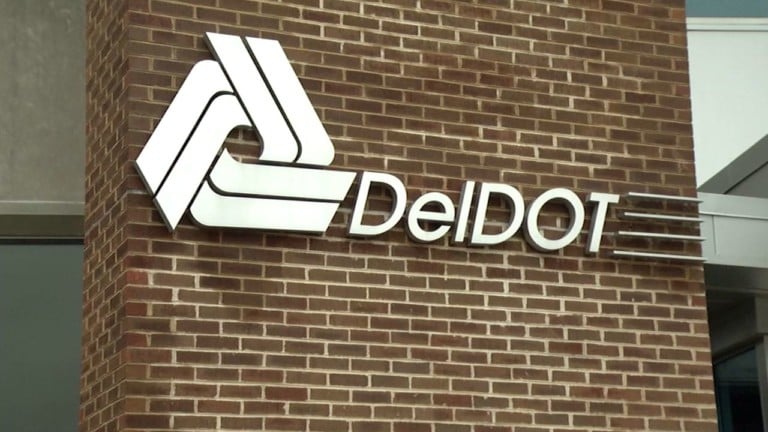 The Delaware Department of Transportation officials will be monitoring the forecast from Friday through Saturday afternoon where some storms could be severe and cause flooding. There is a possibility that creeks, streams and drainage areas will become flooded.
People are told to be cautious when driving or walking in flood susceptible areas because:
• Six inches of moving water can knock you off your feet.
• Two feet of floodwater can float your car.
• Water moving at two miles per hour is capable of sweeping a vehicle off a road or bridge.
• Your vehicle may stall or get stuck in the water.
• Deer and other wildlife may be driven into the open and cross the highways to escape the rising waters.
• Motorists should be careful and make sure to look out for storm debris that could still stay on the roadway.
Officials say that people should stay away from flood susceptible areas, especially low-lying streets where water commonly pools. People are advised to never try to talk or drive through a water covered roadway and be careful of rising, swift-moving water.
If you are driving and come upon rapidly rising waters, turn around and find another route. Officials say that if your route is blocked by barricades, find another route. Barricades are put up by Del Dot to protect drivers from unsafe roads. The road may be washed out below the water surface.
The Del Dot App is available for Apple and Android smart phones and tablets, and can be downloaded free, search for "Del DOT" at the Apple and Google Play stores. With the Del DOT app, people can look at real time traffic cameras, travel times, delays, advisories, DART'S Real Time Transit Information, and also listen to W.T.M.C. 1380 AM.
Del DOT's Transportation Management Center (T.M.C.) and W.T.M.C-1380 AM gives drivers real-time traffic conditions throughout the state. Motorists can call the T.M.C 24/7 to report any travel or traffic related issues at the following numbers: Dial #77 from any cell phone in Delaware; (302) 659-4600; or 1-800-324-8379.
People can follow Del Dot on Twitter or on Facebook.
DART and Para-transit Services
DART and Para-transit customers are urged to watch weather reports and be prepared for service interruptions should weather conditions decline.. In the event of any service interruption, DART will issue Rider Alerts to riders who subscribe to the service.
For further information, people can visit this website. DART riders can also subscribe to Rider Alerts and DART news at Delaware Notification Service