Local Health Facility Discussion Continues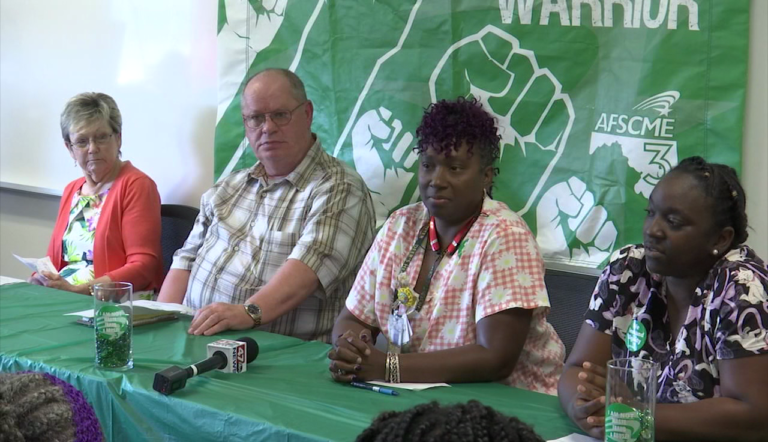 A full house present was Monday night in Salisbury for a public forum regarding local state medical facilities.
The forum, put on by ASFCME, brought in dozens of community members to discuss the local specialized health facilities– The Holly Center and Deer's Head Hospital Center.
"We want to bring the community together to show our Gov and legislators that our hospitals and health departments matter and we need the staffing to fulfill the jobs that we do at these facilities," said Anissa Pierce-Sessoms, President of Local 1081. "Right now, we're at an all time low as far as staffing is concerned. So, definitely our patients are suffering, so we want to make sure our patients and our clients actually have the care that they needed."
These staffing shorts are not only taking a toll on the patients, but also on the community as well.
"Just regular community members that have family members and friends that are in these facilities. They need help as far as making sure that their actually loved ones and relatives are taken care of," said Pierce-Sessoms.
The forum also provided a space for panelists and audience members to re-imagine and discuss what they hope these facilities can add in the years to come.
" I would love to see Holly Center become a community resource center. Where there would be a flow back and forth between the community and the Holly Center to provide services," says Mary Reece, a guardian of a Holly Creek patient. "I think it would be more economical to do it, and we've got the expertise, and we could expand that expertise so that people in the community who cannot afford, or cannot find, could get it at the Holly Center."