Healthcare Bill Rally in Georgetown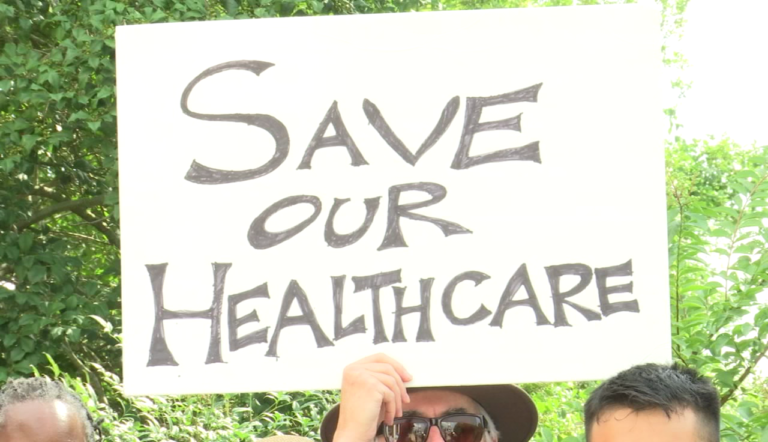 A group of Sussex County residents gathered outside of Sen. Tom Carper's office in Georgetown on Monday night to voice their concerns about the proposed healthcare bill.
"We stand here today because we believe in equality and affordable health care for all Americans," said Charito Calvachi-Mateyko, the event coordinator. "We are lucky. We don't have to come to fight. We do come to say this– do everything in your [Carper] power because that's the only thing we have– what you are going to do."
What they're most worried about is that if this new bill is passed, it will completely undo the last eight years.
"With all the things that we have conquered as a society for these last 8 years,they are now going to be taken away," she said.
We're told about 60,000 Delaware residents would be affected by the healthcare proposal on Capitol Hill.
Participants in today's event called on Senator Carper to reject any bill that trades cuts to healthcare for families, including eliminating coverage, caps and block grants in Medicaid and increased costs for older people and people with pre-existing conditions for tax breaks that benefit the rich and corporations.
The new GOP health care bill is expected to be voted on Tuesday in the Senate.