Del. officials discuss future of agriculture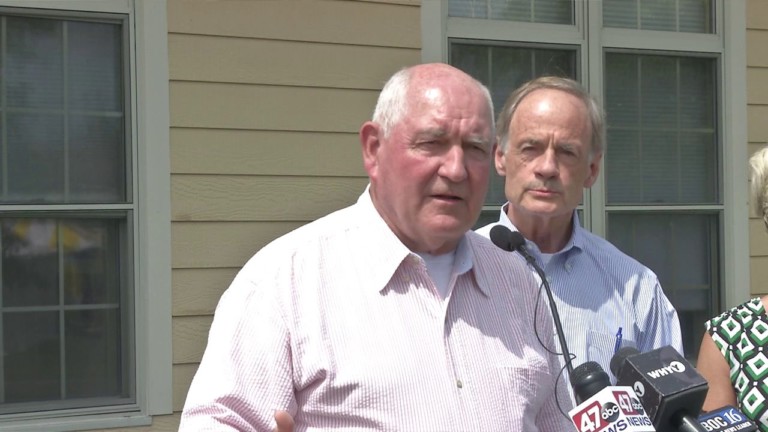 Delaware officials welcomed U.S. Secretary of Agriculture Sonny Perdue at the Delaware State Fair.
Perdue and officials chatted with local farmers about the future of agriculture for the state. U.S. Representative Lisa Blunt Rochester outlined top priorities for both the state and country.
"National security, we think of food security, we want to make sure that our food is safe and that the food that we eat doesn't cause us harm. We also think of jobs," says Rep. Blunt Rochester.
During Monday's discussion, Secretary Perdue mentioned concerns about the potential cuts to the USDA under President's Trump's proposed budget.
"Some of those concerns involve the impact to areas like research," says Perdue.
Perdue says he's confident that Congress will work hard to secure money. In the meantime he says he will will be working with lawmakers to make sure regulations are up to date for today's standards.
"When regulations are clear, they are understandable, people are relatively compliant. When we cloud them, that's when we have compliance issues," says USDA Secretary Sonny Perdue.
"You might have adopted regulations that made a lot of sense 10 to 20 years ago, but doesn't make sense today. And there is a need to look back at existing regulations and ask the question …does it make sense? Should it be withdrawn or be amended?" says Senator Tom Carper.
Both Secretary Perdue and Delaware officials also stressed the need to recruit younger farmers but also preserve family farms so they continue to thrive for future generations.