Zachariah Bennett sentenced in Worcester County for sexual abuse on underage girl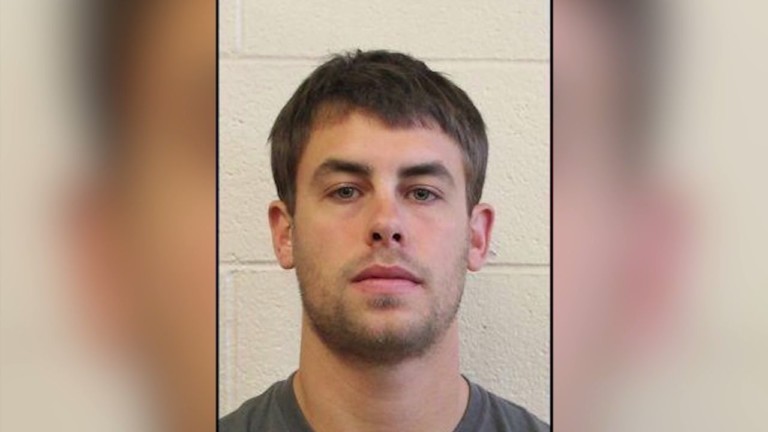 Former martial arts instructor 27-year-old Zachariah Bennett will spend the the next half a decade in prison for the sexual abuse of one of his young karate students.
Bennett, a long time instructor at Mitchell's Martial Arts in Salisbury, plead guilty back in March to the Worcester County charges.
47 ABC was at the sentencing and Bennett appeared remorseful. He was in tears as he spoke in court.
He asked for forgiveness from his family. Forgiveness from his former students and to his co-workers at Mitchell's Martial Arts.
But most of all, he asked for his victims to forgive him.
Bennett admitted to sexually abusing a 13-year old former karate student.
He claimed he takes full responsibility for his actions and admits he had no self-discipline and no self-control.
The full sentence 15 years in prison.
But he will only have to serve five with 10 years suspended, a potential penalty hanging over him should he re-offend upon release.
Bennett would also have to register as a tier-3 sex offender for life.
Back in March, Bennett pleaded guilty to several counts for sexually acts committed with the teen inside a van during a field trip to Jolly Roger in Ocean City in August of 2016.
The victim's grandmother spoke on her behalf in court.
Her words, tearful but powerful. Words accusing Bennett of taking her granddaughter's trust and using it for his own pleasure.
Bennett spoke after the victim's grandmother, accepting the blame.
He also pleaded guilty to related charges in Wicomico County for sexual abuse of this victim and two others. His sentencing in this case is set for June 22nd.
In that case, there was a second suspect. Leah Wright was that suspect, who was another former instructor at Mitchell's Martial arts.
Wright's trial is set for August 15th.
These crimes were committed in Wicomico and Worcester counties, these are two separate cases, because of jurisdiction.
But we're told investigators and prosecutors in both counties have been working closely on this case.
Once Bennett is sentenced in Wicomico County, he will serve that sentence consecutively to the sentence in Worcester County. That means, those years will be tacked on to the 5 year sentence he's already serving.
The expectation is that Bennett will be looking at a similar sentence in Wicomico County.