UPDATE: NASA launch to release artificial clouds postponed until Friday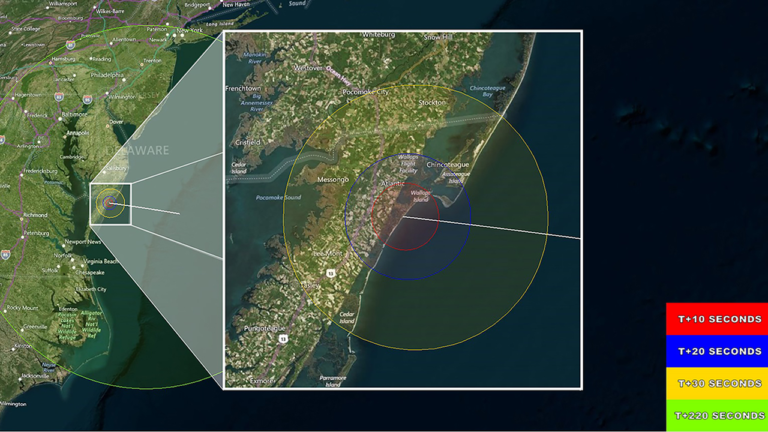 (AP/WMDT) – UPDATE 2: NASA officials announced Thursday that they have again postponed a sounding rocket launch from Wallops Island.
The launch was scrubbed due to high upper level winds, officials said.
Currently the rocket is scheduled to launch Friday morning between 4:26 and 4:41.
——
UPDATE 1: Officials with NASA's Wallops Flight Facility announced Tuesday that the sounding rocket launch originally scheduled for Wednesday morning has been pushed back to Thursday morning due to weather.
The launch of the sounding rocket and artificial cloud test is now planned for the window of 4:27 – 4:42 AM Thursday.
——
NASA plans to release luminescent clouds above the Mid-Atlantic coast Wednesday morning while testing a new system to support studies of the ionosphere.
The clouds will be accompanied by a sounding rocket launch from the Wallops Flight Facility on Virginia's eastern shore.
During the test, which will occur between 4:25 a.m. and 4:42 a.m., NASA will fly a sounding rocket and 10 canisters will be deployed in the air, roughly 6-12 miles (10-19 kilometers) from the rocket.
The canisters will deploy blue-green and red vapor forming artificial clouds, which will allow scientists on the ground to track particle motions.