Tips for coping with extreme heat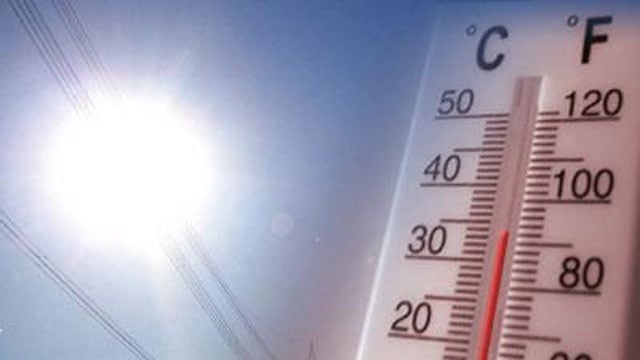 As summer quickly approaches, officials have released a few tips for you to beat the heat.
Here are a few tips to stay cool and safe during extreme heat:
Drink plenty of water.
Avoid drinks with alcohol, caffeine or added sugar.
If you do not have air conditioning, visit air conditioned places i.e. the mall, movie theater or a friend's house.
Eat plenty of fruits with high water content in them i.e. watermelon, pineapples, grapes, strawberries, peaches, apples or pears.
Avoid being indoors with temperatures of 85 degrees or higher for extended periods of time.
Limit the use of the stove or oven
Wear loose fitting clothes made with cotton.
Dress in light colors.
Take cool baths or showers to lower body temperature.
Warning signs of heat illness include :body temperature of 103 degrees or above, dry and red skin, no sweating, rapid pulse, headaches, dizziness, confusion and nausea.
If you or someone you know has any of theses symptoms seek medical help immediately.
For more information on extreme heat or illness visit wicomicohealth.org.