First ever Rainbow Fun Run supports local LGBTQ community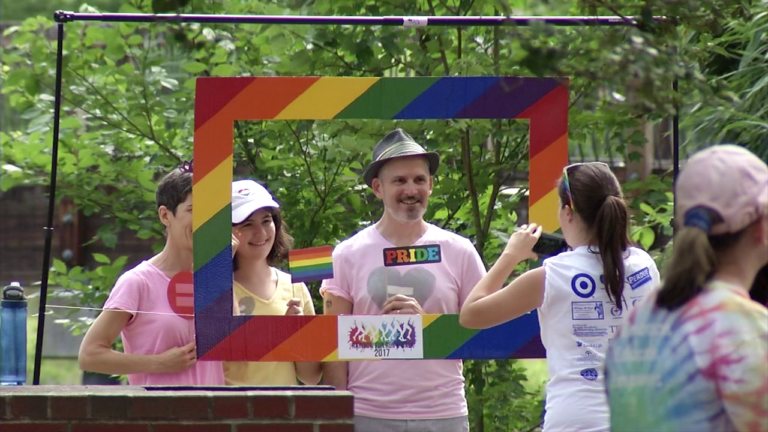 A beautiful day in the park for the first ever Rainbow Fun Run and walk, an event organized, run and completed for the LGBTQ. community.
"It's important for people who are LGBTQ to know that there are members of the community here and that people care about them and care about there well-being, feeling like you're the only one, that's never good for anybody regardless of who you are."
The Fun Run organizers from PFLAG Salisbury, a local LGBTQ ally organization and Lower Shore LGBTQ Coalition say it's not just about raising awareness that all are welcome but showing pride too.
"It's all about celebrating pride month and LGBTQ the community and we want everyone to know that the city of Salisbury, the lower shore is just very supportive and we're all about educating advocating and supporting," explains Shalarra Sessoms, co-founder of Lower Shore LGBTQ Coalition.
It's a day dedicated to being free, no masks, just a chance for folks to show their pride and let their true self shine.
"Salisbury is an inclusive community. We appreciate all types of people and its a place where anyone can come, grow, and have enriched life," says Salisbury Councilman R. Hardy Rudasill.
Event Organizers tell 47 ABC that the LGBTQ community isn't the only one to benefit from events like this.They say communities who support and accept people for who they are also benefit and grow.
"Communities that are really thriving are ones in which all kinds of people feel welcomed and accepted and included so even if you're not LGBTQ just knowing that there's people here in the community that want to create an inclusive community really just serves to benefit everyone," says Michele Schlehofer Copper, President of PFLAG Salisbury.
Some of the proceeds from the event Sunday are going towards funds for an inclusivitiy center in Salisbury.
PFLAG's President tells us that thanks to a partnership with the city of Salisbury a part of the Newton Community Center will be an inclusivity center.
A type of space people can go that is safe and get the resources and help they need.
"Having a center where people can fully be comfortable in who they are and begin to have the difficult conversations we need to have as a city, as a state, as a nation so we can move forward and we can be as productive as possible, I'm excited about it all," explains Rudasill.
Although the center is still in its planning stages, we're told the city is going to call for proposals and see if there is any interest from other non-profits to submit applications to occupy the space.