ECI officers feel affects of overtime, DOC looks to hire more employees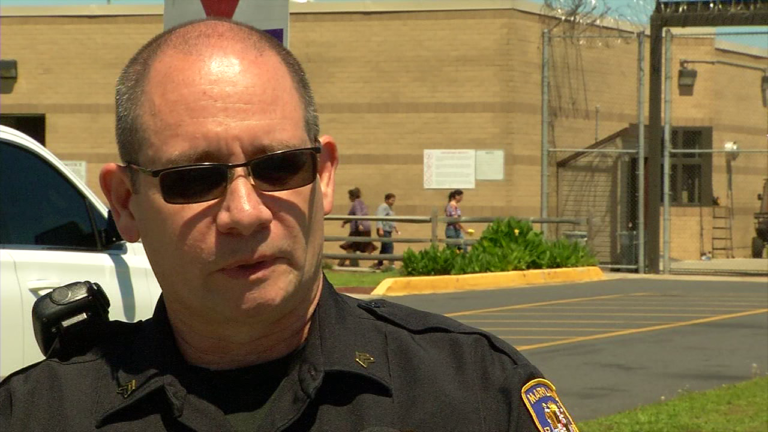 Behind the walls of Eastern Correctional Institution in Westover, Md. employees have been facing an uphill battle since 80 people were indicted in a racketeering and drug conspiracy last year.
18 correctional officers were arrested for a prison already needing to hire more workers.
"It's been a little rough. We've been having to work mandatory overtime," said Sgt. Thomas Bromley.
The staff has been resilient often times spending more time at the prison than at home with their loved ones.
"It puts a strain on us mentally physically it affects our people at home our families," Bromley said.
That's why they need more help. Friday the Department of Corrections took us through ECI as they explained their need for 50 more employees to bolster the ranks.
They had a recruitment fair in Salisbury just months ago but it didn't yield the needed results.
"We didn't have a real successful recruitment. One of our employees made a suggestion that we need to be in the parking lot at Wal-Mart and that's where we're doing the recruitment fair," Department of Corrections Secretary Stephen Moyer.
This go around recruits will be able to apply and test on the same day to speed up the process.
Loosened regulations also shorten the time an applicant has to wait to re-apply from one year to just 90 days.
The standard has also changed from applicants only being able to use 21 times in their past to blanket no marijuana use in the past three years.
What they say they're looking for people with a dedication to serve and be part of something bigger than themselves.
"You don't have to big, you don't have to be strong, but you have to be smart and you have to be brave I would say," said Ofc. Opal Lee.
The Department of Corrections will be at the Wal-Mart on North Salisbury Boulevard Saturday from 9am-2pm. They'll be hiring for correctional officer positions, HR positions and K-9 positions.