Delmarva prepares for first heat wave of year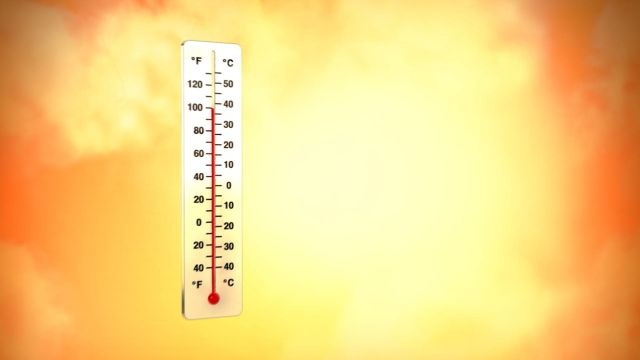 The beginning of the summer heat is here.
As of Monday Delmarva is in the middle of its first possible heat wave of 2017, with temperatures 90 and above lasting for three consecutive days.
"I kind of like the heat," says Salisbury resident Kevin Connor. "I like to run over to ocean city when it gets really nice."
Salisbury resident Oleana Smith says she's not a big fan of the extreme heat.
"I have breathing problems, so it bothers me in the heat," Smith explains.
If you're going to spend time outside, Jennifer Johnson of the Wicomico County Health Department says it's important to drink plenty of water.
It seems like an easy enough task but Johnson, deputy public information officer for the health department, says staying hydrated is key to avoiding major health risks in the heat. She recommends drinking at least a gallon of it.
"Some may think…oh, yeah I think I am drinking enough water but realize how quickly, especially when you're sweating outside, you're sweating all of that water out basically," she tells 47ABC.
Johnson says heat strokes are among the most serious risks amid high temperatures.
According to the Mayo Clinic, heat strokes are caused by your body overheating. Left untreated, it can quickly damage your brain, heart, kidneys and muscles.
Aside from drinking water, Johnson says clothes play a role too. Lighter colored clothing is preferable, but you have to make sure the material is breathable.
"The nice thing about having long sleeves is also sunburn, so it'll help to not get sunburn," she says.
Health officials are reminding the public as temperatures rise to never leave children or pets unattended in cars.