3 SU grads receive Fulbright grant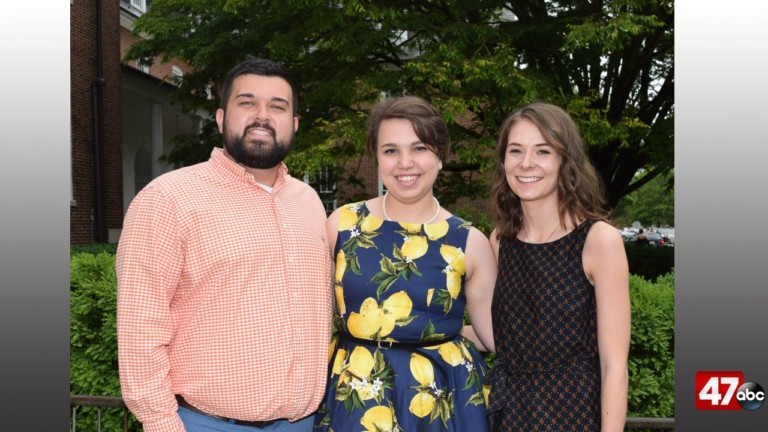 Salisbury University's graduation has come and gone.
But three students are packing their bags and traveling across the world after they were accepted into one of the most prestigious programs, the Fulbright Scholars Program.
This week on the bright side, 47 ABC's Michelle Mackonochie spoke to them to find out where they're going and how it feels to be accepted.
Three students, three Fulbright acceptance letters and three different countries.
Matthew Jones, Hannah Ennerfelt and Katherine Potvin have all been accepted into this year's Fulbright Scholars Program.
Dr. Kristen Walton is the director of the national competitive fellowship office
"It's something that is actually an international program that was founded in the 1940's to help promote peace around the world by having people go and study in other countries to be able to get to know those countries. And say by understanding another culture you're most likely to end up not fighting that culture," Walton said.
Sponsored by the US Department of States Bureau of Educational and Cultural Affairs, about 1600 US students are sent to programs each year.
Since 2011, only three other students at SU have been selected.
"The students that we have are spectacular they're all just so interesting to get to know, they're campus leaders," Walton said.
But the process to get the scholarship wasn't an easy feat.
Not only do you have to fill out a full application but then you must write two essays.
One is a personal statement, the other a grant purpose for a study research and grant proposal.
There's also an on campus interview with several professors and the candidates must pull together a campus endorsement.
It takes at least a few months.
"You're waiting forever – so its not short at all," Potvin said.
As for the students — Katherine Potvin is heading to Mongolia at the end of July and will be teaching English at the Otgonbileg School of Technology at the Mongolian University of Science and Technology.
But when she got word that she was accepted…
"It was slightly embarrassing because I was in the McDonalds line at the time so I was like trying to order while on the phone with my mom yelling 'I got it I got it, yes I want a number two," Potvin said.
Matthew Jones is heading to Thailand where he'll also be teaching English.
The application process for him was personal.
"it just makes you think about who you are as yourself you had to really dig down and find who you are as a person and just put it all out on the table for them to know who you are because you only had a page to really understand who you are and where you're coming from," Jones said.
Hannah Ennerfelt is heading to Sweden in August to Uppsala University where she'll be doing ALS research using a stemcell model.
"I'm really excited because I have a strong connection with the country because my family's from there so I think it'll be a really wonderful cultural experience where I get to learn more of the language and the customs," Ennerfelt said.
And when their trips are all said and done, they'll be packing lots of memories in their suitcase when they head home.