Woman's dream of opening a daycare center becomes a reality in Salisbury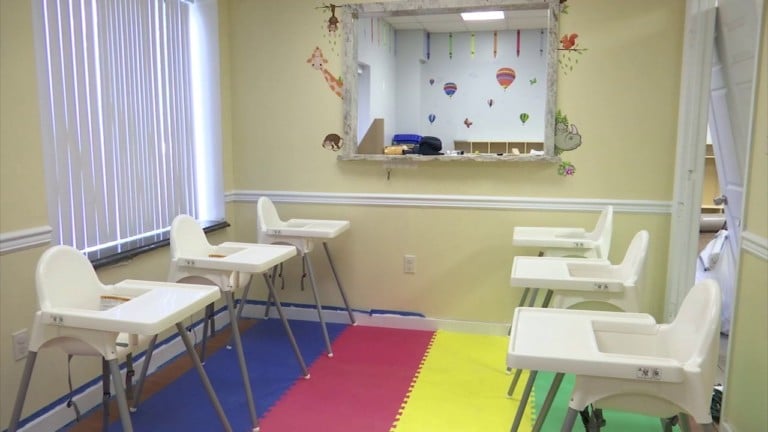 Whether you want to be a doctor, a painter or a teacher, it's always important to follow your dreams. Vinessa Williams always dreamed of opening up a daycare learning center not just to watch children, but to teach them as well. And that's exactly what she's doing.
47 ABC sat down with Williams and she tells us, "It's really a big need in our community and I just want to bring it to our community."
After having her son Carter, Williams didn't realize how difficult it would be to find him a good child care center. Williams tells 47 ABC, "When I had my son he started daycare around 9 months and I never knew all the great day cares were full. I never knew that it was such a high demand for childhood centers."
After finally enrolling Carter in a daycare center, Williams wasn't satisfied.
"I didn't really think of the importance of childcare until I had a child and that's when I was just like ok, I know what I want for my child and if he's not getting it let me just open up a center for him," Williams said.
After 6 months of saying she was going to open a center, things got rolling. At the end of March she found her space: an old karate studio. That's when construction began. So far, they've knocked down walls, added a roof, built different sections for the children, created a lunch area for kids and even hung cubbies on the wall for the kids. But Williams says her center isn't just for play, it's also for learning.
Williams tells 47 ABC, "Children spend more time at daycare than they do at home so wherever your child is at all day should be a great place. You want your child to be learning something, not just playing all day."
Another important aspect of her daycare learning center is food. Through the state of Maryland and their nutrition plan, Williams will provide breakfast, lunch and 2 snacks. Williams tells 47 ABC, "You don't know if a child, that'll be their last time eating when they leave you so I feel like being able to provide that for them free of charge to the parents is something that's really important."
As far as when she hopes to finish her center? Next month!
"I am very proud of myself, it's been a journey, it's been a process but I'm very proud I'm also thankful for my mother and all that she's done," Williams said. "I'm just glad that I can do this for my son and show him, that's also another important thing for me being able to show him that if you put your mind to something, you can do it. Even though he doesn't know now, he'll be able to understand later."
For more information on the Little Leaders Learning Center you can visit their Facebook page or give them a call at 443-978-7840.