Sports complex expansion underway, new tournament signs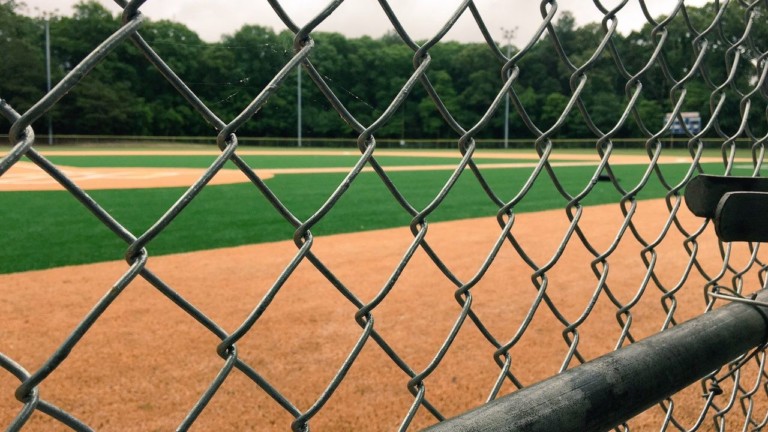 Bulldozers and trucks pack the fields on the Henry S. Parker complex with an expansion project underway.
Within six to eight months, the athletic complex on Naylor Mill Road will be home to three additional fields. This brings the total number of playing ground to eight fields.
The USSSA softball tournament will return to Salisbury this summer; however, the youth Baseball Nationals tournament hosted by Athletx will also call Wicomico County home.
Teams participating in the tournament will play ball at the Henry S. Parker complex.
Steve Miller, director of Wicomico County Recreation, Parks and Tourism, says the week-long tournament is something the county has been trying to bring for the past three years. With the stroke of a pen, the partnership became official on Wednesday.
"Estimated impact is about five million dollars, so that's brand new business that wasn't here, and it's something we're very pleased about," says Miller. "These events that we're talking about and this just the big Nationals…they fill our hotels, they fill restaurants, fill shops, people buy gas. It's a huge part of what drives the economy here."
Athletx CEO Jim Haddaway says the company had been looking for a Mid-Atlantic location. He says upgrades at the Naylor Mill complex hit it out of the park.
As part of the agreement, the tournament will be hosted in Wicomico County for three years.
"Previously in Wicomico County, there were only five diamonds which a little bit too small for our event, so the expansion of adding three additional fields, building that inventory up to 8 total diamonds…now they can accommodate our type of events," explains Haddaway.
Wicomico County Executive Bob Culver says these kind of investment will boost the local economy in the long run.
The cost of expansion is roughly three million dollars with funds coming from both the county and state of Maryland.
While agriculture still remains the top economic driver, County Executive Culver tells 47ABC sports tourism follows as a close second.
"Every area is going to be known for something, and I hope to bring the athletics and the sports complexes to Wicomico County," says Culver.
Athletx says they typically see teams from all over the country. Last year, they hosted a total of 46 different states and seven countries.