Black Brant IX sounding rocket launched from Wallops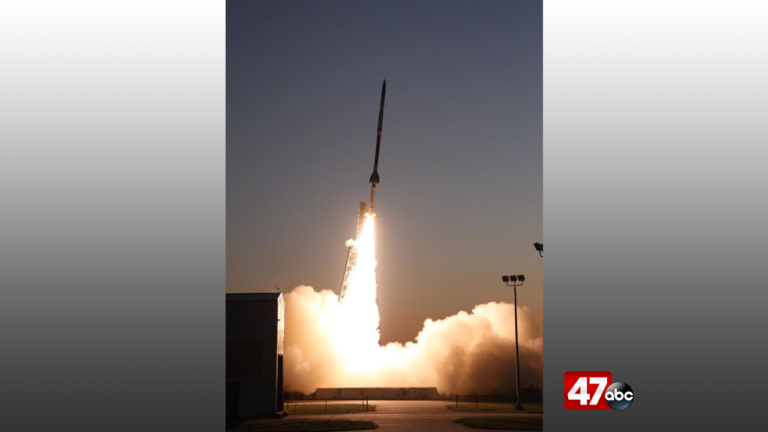 The Black Brant IX sounding rocket launch Tuesday morning at NASA's Wallops Flight Facility marked an opportunity for "real-world" environment testing on two dozen experiments and new technologies, NASA officials said.
The rocket, which launched at 5:45 AM, carried a nearly 1,200 pound payload used for payload recovery system testing. Officials say the primary goals of the flight were to test a shutter door system that would allow recovery of a telescope payload in the ocean and to test updates on the electronics and mechanical systems of existing recovery systems.
According to NASA, the payload would be dropped from the rocket approximately 17 minutes into the flight, descending by parachute into the Atlantic at a location approximately 106 miles from Wallops Island.
Various other components were also tested, including a solar sensor, a receiver transmitter and a solid state altimeter, officials said.
On NASA's Wallops Flight Facility's Facebook page, followers from around Maryland and Virginia shared photos of the view of the rocket launch from their locations. The launch could reportedly be seen from as far west as Dulles International Airport and as far south as Chesapeake, Va.