Gov't shutdown is "not likely", says politics professor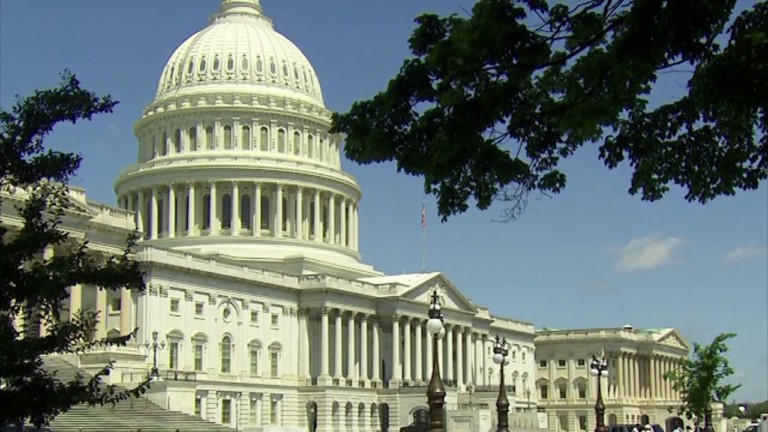 Time is ticking for Congress to approve a spending bill in order to avoid a government shutdown.
Members of congress have been tasked to approve a spending bill by midnight on Friday, or face a government shutdown which stops the funds to select government agencies.
Part of that spending legislation includes funding for the U.S.-Mexico border wall as promised by President Donald Trump on the campaign trail; however, Dr. Sam Hoff of Delaware State University tells 47ABC he believes an actual shutdown is "not likely".
The looming deadline for passing the bill also falls on the same weekend as Trump's first 100 days in office. He is scheduled to hold a rally in Pennsylvania on Saturday, adding he will not attend the annual White House Correspondent's Dinner that same night.
"I think where the Trump administration is in terms of its popularity and where they are in their legislative agenda, I would think that would be more important than just trying to make some sort of symbolic statement at the 100 day point," explains Dr. Hoff, a professor of Political Science and History.
According to a newly released poll by ABC News and the Washington Post, President Trump's approval ratings stand at 42 percent. That same poll also shows that 67 percent of Americans believe Democrats are out of touch with their concerns, and that 96 percent of people who voted for Trump would vote for him again.
Even with its unlikelihood, Hoff says the repercussions of a shutdown could be devastating. The Office of Management and Budget would be responsible for targeting the exact agencies in a partial shutdown.
Emergency personnel would be exempt; however, Hoff described the discontinuation of funds as a rippling effect.
"Everything from the Department of Labor to Health and Human Services, which obviously has a number of responsibilities to it," he says. "All the way up to Defense. A lot of folks think that the Defense wouldn't be affected by that but actually, half the civilian workforce in the defense would be furloughed if it was a full shutdown."
In a press conference Monday, Senate Minority Leader Chuck Schumer of New York told reporters the President could avert the risk of a government shutdown if he stepped back from his demand that lawmakers fund his promised border wall in the must-pass spending bill.
"If the president stepped out of it, we could get a budget done by Friday," Senator Schumer said.
Members of the Trump Administration are holding strong, claiming they are doing everything they can to avoid a shutdown.
"I will say that I was in a meeting this morning with Director Mick Mulvaney and other senior people. The President is working hard to keep the government open and addressing various issues," U.S. Treasury Secretary Steven Mnuncin said Monday.
Should the government be faced with a shutdown, it would be its 19th one since the year 1975. The most recent one was in October of 2013 and lasted for two weeks.