UPDATE: Investigation cont. into alleged Showell fire theft scheme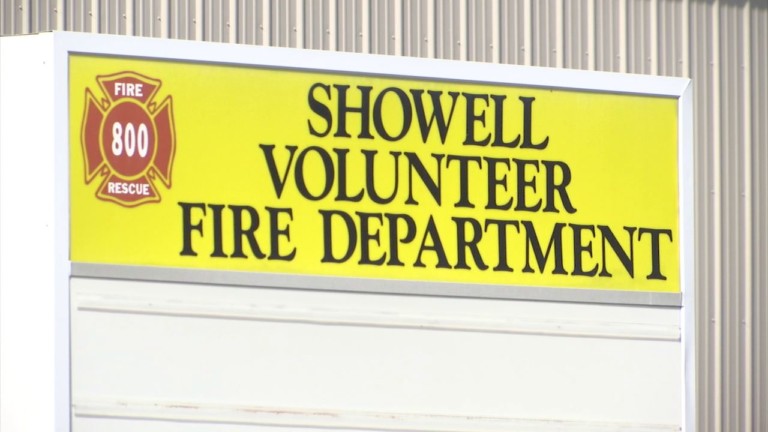 A Snow Hill man is accused of making thousands of dollars in personal transactions using money from the very department he volunteered as a firefighter for, according to authorities.
Mark Widgeon, former volunteer firefighter and department treasurer for the Showell Volunteer Fire Department, was arrested in late February after a four-year investigation.
"There was a lot of investigators from the fire department who did their thing with their own internally, started looking at some books," says Lieutenant Ed Schreier of the Worcester County Sheriff's Office.
Widgeon faces one count of felony theft, according to charging documents obtained by 47ABC.
According to Lieutenant Schreier, a joint investigation revealed Widgeon made multiple personal purchases using the fire company's money between 2009 and 2012.
When asked in a follow-up interview Wednesday with 47ABC, authorities were unable release the types of purchases or exact amount allegedly spent but say the lengthy audit stems from the fire company first reporting irregularities with their finances in 2013.
"Investigations take some time, especially dealing with finances, to determine whether a crime was committed and who committed it, because again you don't want to accuse somebody of doing something," says Lieutenant Schreier.
47ABC reached out to the Showell Volunteer Fire Department for a comment on Wednesday.
While officials declined to speak on camera, they have released a statement on their Facebook page asking forgiveness from the community. The press release notes they have cooperated fully with authorities and also adds fire and EMS services have not been interrupted as a result of the investigation.
According to online court records, Widgeon is scheduled for a motions hearing on April 6. He is scheduled for trial in early May.