Passed moratorium gives new hope for homeownership growth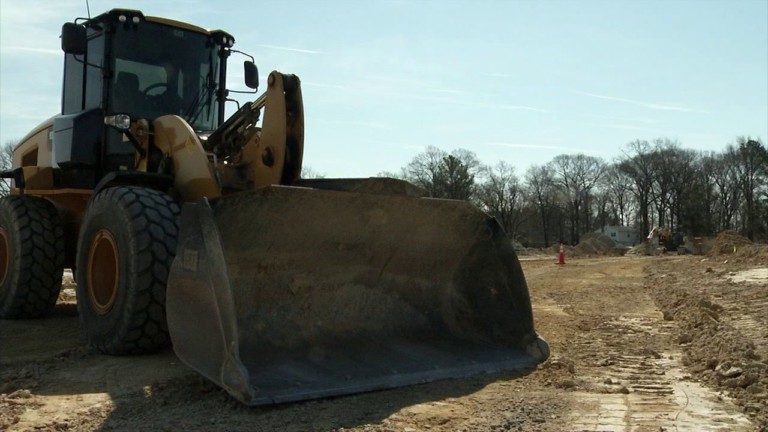 Growth in homeownership in the city of Salisbury may have gotten the push it needs with the unanimous approval of an impact fee moratorium.
For Hunter's Crest at Aydelotte Farm, it's showing signs of new hope for progression.
"We get three or four phone calls, emails, a week asking when the project is going to be done, what kind of floor plans, elevations, etc…" says Jamie Gladden, an estimator with Gladden Construction.
Gladden says the community was first developed in the early 2000's; however, growth has crawled with just four houses in the past decade.
According to Gladden, a recently passed moratorium may help revitalize the project with construction beginning on a new dwelling.
"The masons are hard at work, they are putting in the foundation," he says. "We're hopefully going to start framing Wednesday, Thursday weather permitting and we're going to have a house up in two and a half months."
The rate of progression for single-family homes is not unique to Hunter's Crest.
According to Salisbury Mayor Jake Day, the market crash of 2008 brought the construction of single-family dwellings in the city to only six to ten new units on average being built each year.
The moratorium is an incentive to revitalize that. Building permit fees on new single-family homes will be waived for a one year period, saving home buyers thousands of dollars per structure.
"There's still a small cost to actually hooking up a house to a water and sewer pipe, so there's real costs that are still collected," says Mayor Day. "But it's between 14 and 18 thousand dollars at least that is being waived."
Mayor Day tells 47ABC, there's no income limit to qualify for this waiver. He says the only is the amount of city land available.
"There is quite a bit of land that back in the early 2000's when there was a development boom, when a lot of areas where annexed into the city that remain undeveloped," explains Mayor Day. "We have also vacant lots of parcels in our older neighborhoods and want to encourage those to be developed."
For more information on the moratorium, please visit the city website.