Lewes man crashes into pole, drives at trooper while fleeing scene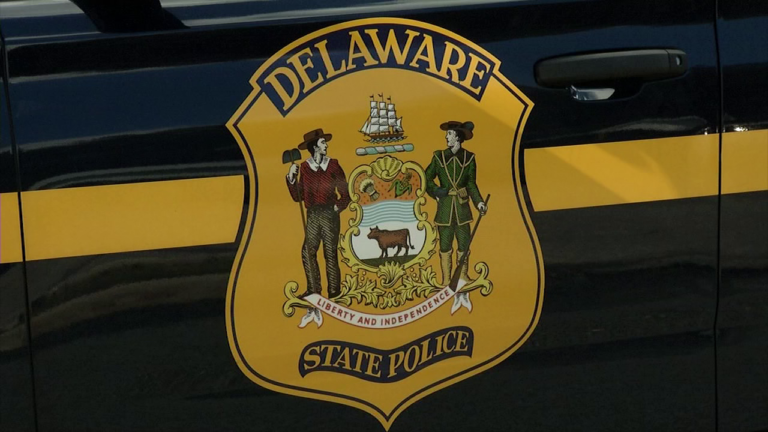 Delaware State Police say they arrested a Lewes man Tuesday afternoon for his third DUI after he reportedly crashed his car into a pole and then tried to flee the scene, nearly running over a DSP trooper in the process.
Police say that at around 3 PM, 59-year-old Dale Thaxton was driving a 2011 Kia Sorento on Camp Arrowhead Road near Angola Road when he reportedly drove off the roadway and struck a utility pole. Despite damaging both the pole and the vehicle, Thaxton was reportedly able to free the Kia from the wreckage.
A DSP trooper arrived on scene and was attempting to get Thaxton to stop the vehicle, but police say Thaxton drove directly at the trooper. The trooper was able to get out of Thaxton's path and then initiated a pursuit as the damaged Kia continued driving into Angola Neck Park.
Thaxton drove to his residence in the 22000 block of Cypress Drive where he exited the Kia and walked to his front door. There the trooper attempted to take Thaxton into custody, though police say Thaxton resisted arrest until he had to be subdued by taser.
Thaxton was taken to Beebe Healthcare to be treated for minor injuries related to his crash. He was released and taken to Troop 7 where he was charged with third offense driving under the influence of alcohol, disregarding a police officer's signal, leaving the scene of a property damage collision, reckless endangering, resisting arrest with force, offensive touching of a law enforcement officer and multiple other traffic offenses. He has been committed to the Sussex Correctional Institution on a secured bond of $13,353.