Highlighting a community star, Aaron "Bull" Hudson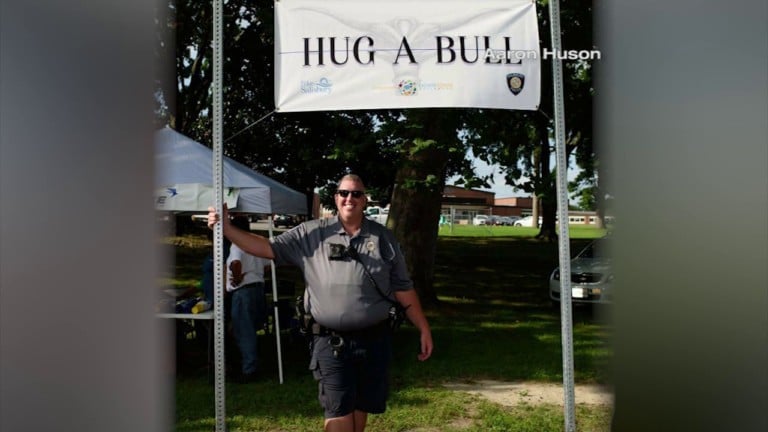 You can call him the celebrity of Salisbury. Aaron Hudson, or better known as Bull, has been keeping people safe and making people smile for 25 years.
47 ABC caught up with Bull and he says, "People love me and I love people it's so great, you know, theres nothing wrong with it."
He's been patrolling the downtown area for over five years by bike. The Salisbury Police department member jumped on the opportunity to work downtown.
Hudson tells 47 ABC, "I was like man that is perfect for me so I applied for the position and they chose me so I've been down here on bike now for a little over 5 years. Some people have negative opinions of police which is common now-a-days with things that go on, but I like to fight that, it's like, here comes Bull lets talk to him."
Not only does he have a cool demeanor, he also has his own sunglasses called "Ray Bulls" and keychains that say "Hug-a-Bull". Giveaways so folks know he's easy to talk to.
47 ABC also spoke with folks in the community who feel the same, "It's just his charisma his personality hes just the guy that nobody is afraid to say hi to, hes not one of those cops that people are skeptical about he's just all around a nice guy."
"I remember when I used to come down here before I worked down here I used to see him around here and I'd sit and talk with him for hours, he's just a really awesome guy."
So awesome in fact that Main Roots coffee shop named a drink after him, Bull's sweet brew. And above all else, he loves what he does.
Hudson tells 47 ABC, "This is definitely the favorite it's not even like work, I mean, how can you call it work when you love what you do and everyone loves seeing you here. It's really easy, approachable and everyone's got a question for Bull, everyone wants to talk to me and I love it."
Bull says he hopes to do his job of bike patrol until he is no longer able to.